Adorable and Cool Beach Towels Adds More Excitement to Beach Time for Kids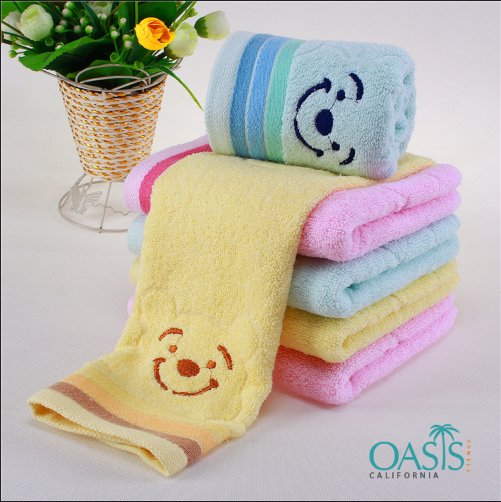 A thrilling day at the beach or poolside can be made even more exciting and fun for the kids when unique beach towels are involved. Just as adult beach towels come in a wide array of styles, colors and designs, there is also a massive selection of children's beach towels made available by designers and manufacturers in an extensive assortment of patterns and hues.
Funky Cartoon Prints and Bright Colors
Wholesale beach towels for kids are made available by designers and manufacturers in a wide variety of prints and designs. Popular prints would be cartoon characters, superheroes, animals and birds that children can associate with. The vibrant hues and tones attract the attention of the wee ones as they are generally drawn towards anything that is shiny and bright. Towels are also available in game board prints that will provide children with a fun activity to stay busy with once they decide that they have had enough with building sandcastles and burying one another in the sand.
Towels with Hoods
Kids hooded beach towels are extremely popular among children and adds to beach time excitement. These towels can double as animal costumes and little ones look extremely adorable in them as well. It serves the dual purpose of keeping the tiny tots dry as well as provides them with a lot of fun. With such playful and quirky towels, mini miscreants are never going to shy away from water and would long to go to the beach or play by the pool.
Poncho-style Towels
The poncho-style kid's beach towels make amazing beach accessories for children because it not only helps them to stay dry but can also double as cover-ups for swimsuits. It is available in a wide array of patterns and designs for boys and girls.
Great Way to Promote Business
Personalized kids bath towels are a wonderful way to promote one's business. Towels come in handy and it used by everyone in their daily lives. It can be used to boost a sports event or create a brand identity. There are a number of manufacturers and suppliers that provide fabulous discount rates and package deals on bulk buying and one can hope to get premium quality, plush and smooth towels for less. If the kids can be made happy, the parents will automatically follow suit and might become loyal customers!
Retail store owners wanting to stock up on these super trendy and fun towels for kids can purchase kids beach towels bulk at wholesale prices by getting in touch with renowned manufacturers and wholesalers. Businessmen who want to promote their business using these as promo products can do the same!