You are Pampered with Ample Choices when Picking Beach Towels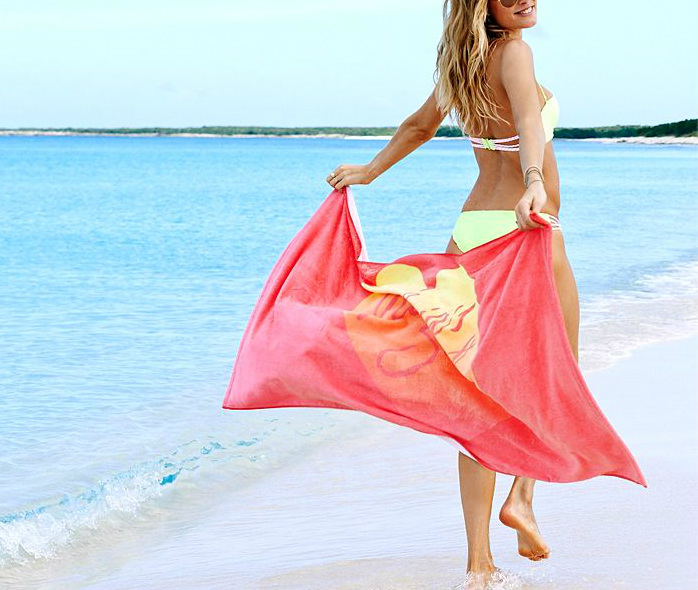 So, all set to have a gala time at the beach? Let's check once more if you've taken in all the necessary items to get the perfect tan. Bright bikini—check. A great sun-block—check. Pairs of oversize glares and cool slippers—check. A huge tote to stuff in all these necessities—check!
Are you sure you're done with packing for that awesome beach holiday that you've been planning for quite some time now? If yes; then you're missing out on one of the most important and fun beach accessories ever. And, that's a beach towel.
Here are some of those great types of beach towels that are creating much upheaval in the fashion industry—
Summer beach towels in funky colors and ikat designs are indeed stealing the show at every beach. And, if you're a runaway fashion addict, having them in your tote is indeed mandatory. If you're unable to find any similar stuff at the stores near you, you may buy these beach towels online, and get the flavor of the season at a much discounted rate!
Geometric prints can never go out of fashion. So, no matter what season it is, if you're planning to spend a great day at the beach, having these beach towels around will keep you chic and confident always without having you to go overboard with anything! Because they are common, you may buy beach towels from the stores nearest to you!
Casual Hanna towels can never go out of fashion, any time! So, if you want to play it safe, get one of these with pop colored borders, and be the diva on the beach. For these customizations, you can visit the beach towel manufacturers nearest to you, and get your personal touch impinged on them!
Boho-chic wears and accessories are so "in" right now. And, if you're a little reckless and carry yourself with confidence, then it's time to chuck your regular beach towels and get hold of a brightly colored and intricately patterned bohemian towel. These are indeed your beach fun accessories and set the tempo of a cool and colorful beach holiday! Get yourself one of these before they start appearing in every other person's beach tote.
"Retro" can never go out of vogue. And, these towels are indeed very easy to carry too. So, get hold of one of those retro-chic towels, and be the star at the beach!