Towels' Significance in The Hair and Beauty Business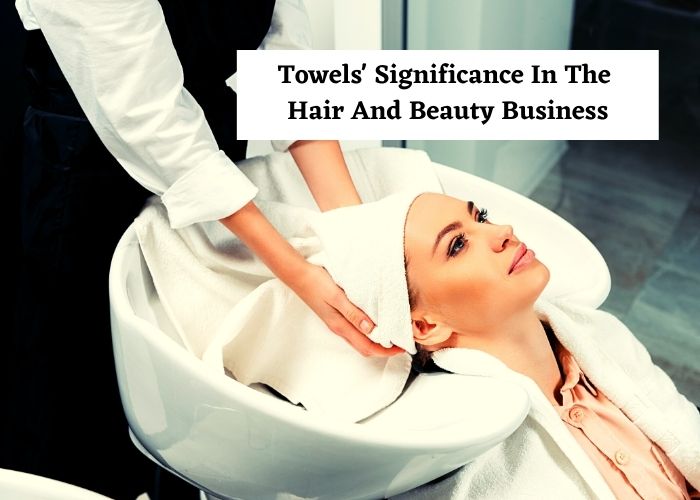 You read that properly — salon towels are so significant in your daily life that they deserve to be discussed. You probably just used one to wipe your phone screen so you could see this post properly!
But have you ever considered the influence your towel choice has on the environment around you? Here's what you should think about!
The benefits and drawbacks of Reusable Towels
You arrive at the salon extra early every day to get things ready for the day. You double-check your stock levels, the register and clean up a little. While you're at it, you pull out your new supply of cotton towels and place a few at each workstation for employees to fold when they arrive. If your company is on the higher end of the scale, your wholesale salon towels bulk may even have your logo embroidered on them.
It is a truth that a salon that utilizes reusable cotton towels seems more upmarket. Furthermore, selling them with your embroidered brand might net you a tidy sum. Unfortunately, that is the end of the benefits.
After a hard day at work, instead of resting at home, you must retrieve each dirty towel that has been used to wipe your hands, wash workstations, and clear up any spills. Your journey isn't finished yet; you either take them to the cleaners or wash and dry them at home. Towels are not only difficult to clean and dry, but they also consume a significant amount of your spare time. Oh, and don't even get me started on your rising water and energy bills! Have you ever considered how much electricity and water are needed each month to keep them dry and clean?
Which is better: reusable or disposable towels?
When deciding what works best for your salon, you should consider your business strategy – do you run a luxury salon with a well-known brand? If this is the case, having branded, reusable towels are likely something you would want – since it demonstrates the salon's degree of "poshness" and may even be sold for extra earnings on the side.
Nevertheless, this does not have to be the case for all companies, as many luxury salons have moved to more environmentally friendly choices. If you are actively looking for ways to reduce salon expenditures and bills, or if you want to build the greenest salon ever, this is the obvious choice.
Business owners looking to add customized towels to your business can contact Private label towel suppliers USA and bulk order.