5 Bath Towel Ideas for Your Kids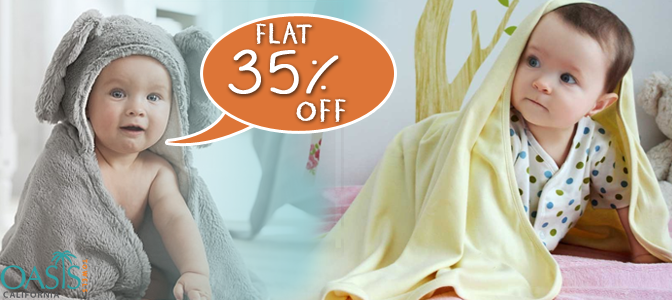 So, you've had a great time in decorating your kids' special room, right? And, you've got every accessory and necessities handpicked and even custom made to suit your child's liking's and demands. Are we on the right track? Well, if you've done all these things, then why wrapping your little angel or devil up in a regular bath towel every day? Surely he or she deserves way more than being wrapped up in an adult bath towel.
To make things easier for you, we've got a few tips that are going to help you in choosing the perfect bath towel for your kid—
Personalized Bath Towels
If you want to play safe, and not lead your kid into indulgences, then the perfect kid's bath towels would be a simple one with pop borders along with that personal touch. It's gonna be a special towel for your kids which you can save it for years to come!
Hooded Towels
Hooded towels are great for your kids. These towels double up as after-bath robes too. Hence, you can be rest assured of providing snug care to your kid always! You may buy these bath kid's bath towels online or at a superstore nearest to you, and gift your kid warmth and comfort topped with added motherly affection.
Candy Printed Towels in Myriad Hues
You can never go wrong with candy colors and candy patterns as far as kids are concerned. You may also get customized candy printed towels from bath towel manufacturers nearest to you. After all, there isn't any way to make your kid happier than wrapping him or her up in a towel that exhibits their favorite candies and colors! Correct us if we're wrong!
Disney Star War Bath Towels
For your young adults, you may have a Disney Star War bath towel too! These are charismatic and chic, and will simply be loved by your kid. After all, the cool dude that your kid has grown up to be won't be quite pacified with a candy printed towel always!
Pet Printed Towels
Does your kid love pets? If yes; then do you really think anything can have her eyes twinkled up as much as a towel (or anything else) that has their favorite pets printed all over? So, get one of these towels before stocks fly off the shelves!