3 Towel Styles To For Hotels To Celebrate Christmas And New Year's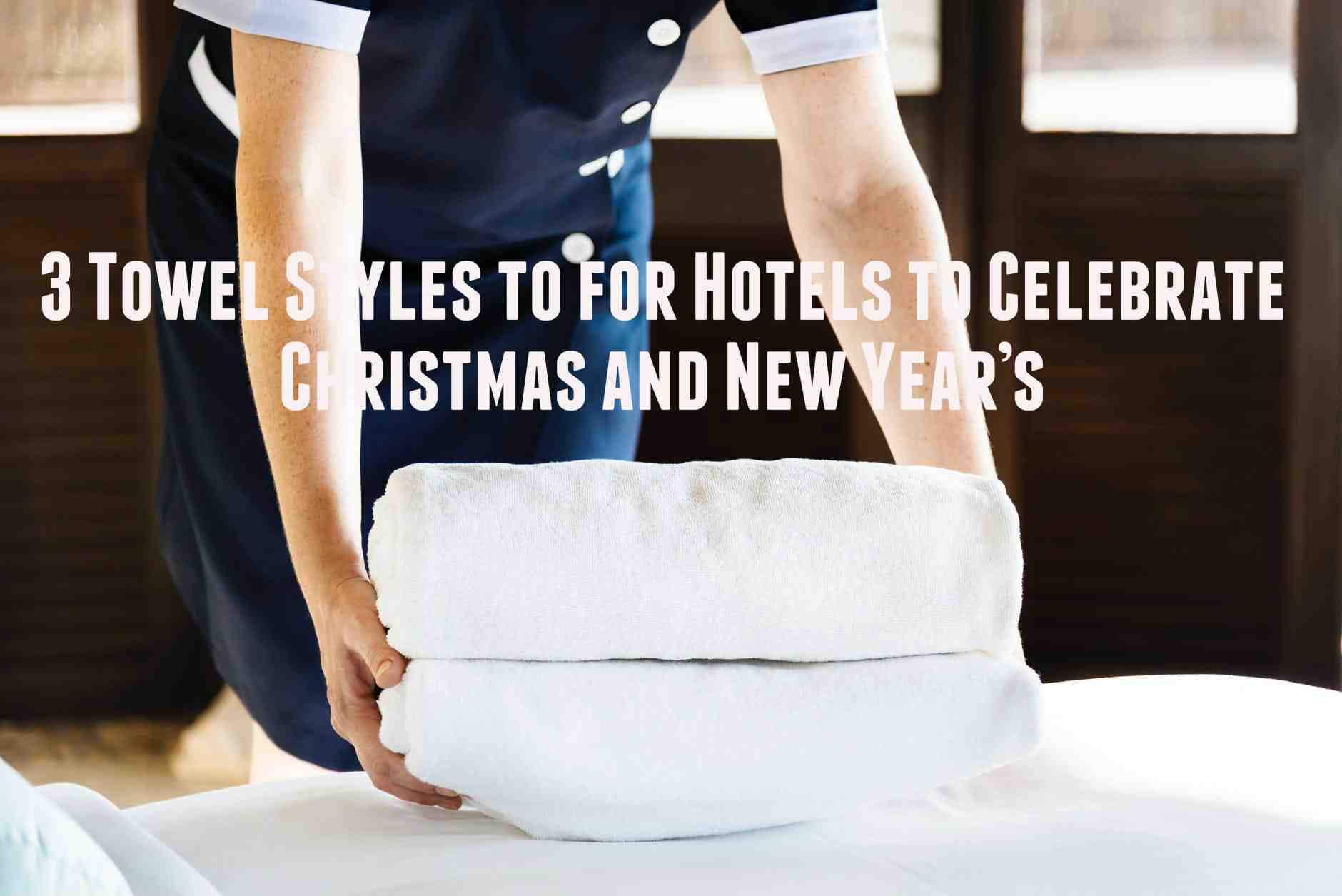 The season of festivities is here and if you are a hotel manager or own one, then you too should make sure that your guests get the vibe. To make things look and feel special, you could change your towels around with something for exciting for your customers to enjoy.
In this blog, we are going to discuss the top 3 styles of hotel towel manufacturers that are going to make a mark in the hearts of all your guests.
Want to find out?
Let's take a look at what these are –
Round Santa Face Towels
Since the time for Christmas has already come, why not make an iconic towel greet your hotel guests. Round towels are the perfect shape and size for facial prints and a cartoon Santa face would do wonders to it.
Make sure that the towel is in red color and there is a twinkle in Santa's eyes. Once you make sure that it happens right, the rest of it will not be much of a problem. Also, a green border would add to the Christmas color effect and look a lot pleasing to the eye.
Round Towels are also very popular in the beach – so, if you are beach resort, then this one has it all sorted for the coming Christmas.
Soft Santa Printed Baby Towels
Christmas is time for family celebrations and it is no surprise that most of your guests will not be alone when they arrive to spend the festive week at your hotel. Therefore, it makes sense for you to think of more than just the adults.
And what better way to surprise your little guests with soft baby Santa printed towels in different colors. Also, you can make it more exciting for them by ordering the one with hoodies and a robe feel.
Not only will it look great, but also feel a lot comfy for the little ones when they are out after a hot water bath!
Sand Free New Year's Towels
Is your beach hotel hosting a New Year's Eve extravaganza at the private beach? Then this should be your ideal towel of choice for all the guests that are attending. One of the latest tech developments in the towel industry, the sand free towel repels grains of sand, even when wet!
So, you can give printed sand free towels to your guests for a night of fun. Make sure you make the prints fun, with a little bit of fireworks, waves, and even champagne glasses bringing new vigor to a night no one shall forget!
All you need to do is find custom beach towel manufacturers to make it work!
These are the 3 towel designs that are going to work wonders for your hotel. So, why wait? Get in touch with a professional manufacturer of towels now and make the bulk order!