Your Friendly Guide To The Best Bath Towel Materials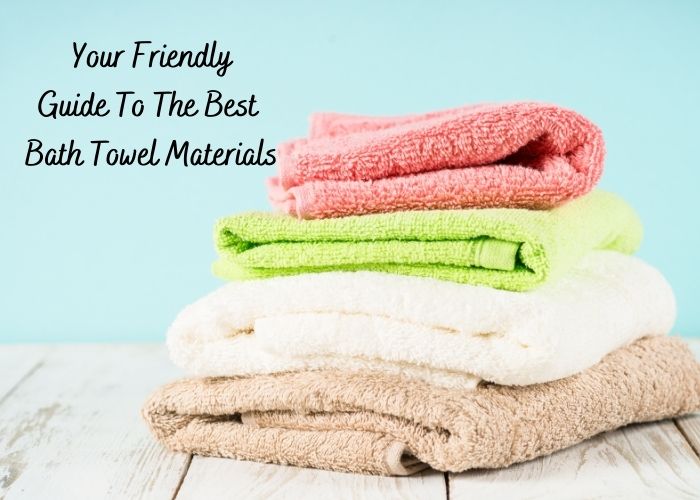 When you think of purchasing bath towels, apart from the various types, you need to lookout for the raw material that it is made up of. In fact one of the popular wholesale bath towels suppliers has come up with a collection of such unique towels that you can have a look at. Therefore, wait no more and read on the blog below as we have mentioned the details in the blog.
Synthetic fiber towels
The average bath towels can come in a range of materials depending on your preferences. Most standard towels are made from synthetic fibers, which are usually less absorbent and less soft than cotton towels, but are a lower cost option.
Egyptian cotton towels
A more luxurious option that you can choose from is Egyptian cotton. This is made of the highest quality cotton. They are more absorbent as they have long, thick loops. However, this comfort comes at a price and they are the most expensive towels, so invest in these if you want to treat yourself.
Pima cotton towels
Another alternative is Supima towels, otherwise known as Pima cotton. These towels are grown from the same plant used for Egyptian cotton, but these crops are grown in southwestern US. Pima cotton is known for being strong and absorbent. It's also durable because of the long fibers and they are less likely to produce lint.
Turkish cotton towels
Turkish cotton towels are made of extra-long cotton fibers similar to Egyptian cotton towels. However they are slightly less absorbent, but still thick and luxurious. This material is therefore best suited to warm climates with excessive moisture.
Bamboo bath towels
100% bamboo towels aren't that common and a bamboo and cotton blend is often more popular. Bamboo is a supple material and highly absorbent. This is also super sustainable as the bamboo plant is anti-bacterial and grows in a pest-free environment.
Microfiber bath towels
The Microfiber towel is a fairly new innovation. They are both lightweight and absorbent. The microfibers blend mainly polyester with a touch of polyamide fibers, to create a towel which can capture dust, dirt, dry skin, makeup and oil without chemicals.
Order bulk towels from one of the popular manufacturers in the industry. The supplier along with the creative team has curated a collection that you can have a look at. Look for the MOQ of the products and drop a mail to the customer care team stating your requirements for the wholesale investment.
Audio Version : Click Here