Two Things To Keep In Mind By Hoteliers While Buying Bulk Hand Towels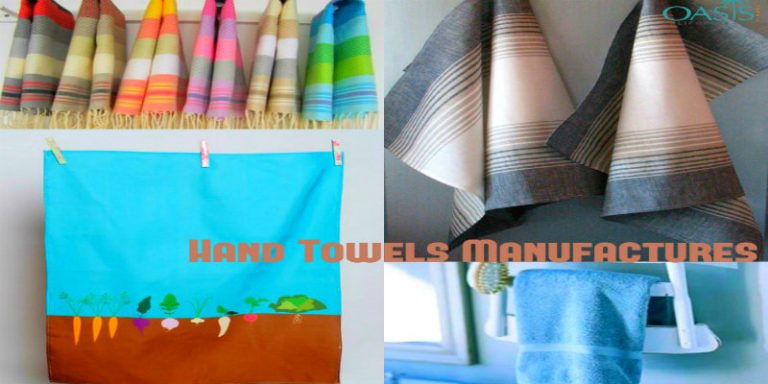 Hoteliers might often think that choosing proper hand towels for their hotels is an easy affair, but on the other way around, this actually is a tricky arena and consists of a lot of considerations to choose the best items. Spending a fortune on them is very important as they not only speak of your hotel image in terms  the service which is being provided, but also must complement the decor ambience and aspects of hygiene. Thus, while banking on  bulk hand towels , one must follow the tow important tips so that you do not end up encountering any wrong selection.
Choose the Best Fabric
The fact that hand towels must absorb the moisture efficiently, it must be in high-class quality fabric which has maximum  absorbency . Thus they two types of fibers which work best are-synthetic and cotton. Synthetic with their capability to dry out faster can be chosen, but also , they have the disadvantage of being less absorbent , thus will not offer utmost utility.  Thus beating synthetic comes cotton which is versatile enough  in case of hand towels.  Safe for skin they do not cause any reaction , or skin allergies  with ample ability to retain sweat and moisture easily. Also, the other crucial  feature  is that cotton  towels are highly durable and doesn't get worn out with excess rough use. Now when it comes to the varieties  of  cotton hand towels, the top-notch wholesale hand towels suppliers offer Egyptian cotton to Terry cotton , which are not only lavish to touch and feel, but lasts longer even after multiple washes.
With a Fresh New Approach in Design
Every item in your hotel must be presentable enough to leave a lasting impression on visitors and guests, thus, why not settle down for incredibly good looking and  cheap hand towels wholesale items? The designs portrayed by these must be in a sync with your hotel ambiance and the theme of the interior decor. This is crucial so that there is not discrepancy between the two.  The bulk hand towels suppliers are churning out well designed hand towels especially for hotels and restaurants in variegated patterns, prints, textures and motifs. Also, if you want to dabble with the printing ideas, these wholesalers and manufacturers offer amazing customization options , with your preferred style and hotel logo or monogram embossed.
Following prints or patterns can be chosen:
Easy breezy prints in subdues tones , from floral motifs to abstract patterns

Your hotel's name written all over in striking font style and color

Embroidered  patterns

Self textures in mineralized effects

Numbers and alphabets inscribed  or cartoon characters imprinted for the kids

Stripes and plaid patterns
Apart from patterns and designs, the wholesale hand towels bulk manufacturers also give you enough color options from plush shades to subdued hues, and dark solid tones , suiting bulk requirements with ease. Black and white being the two universal colors, hoteliers can also invest on multi colored hues .