Tips To Keep In Mind While Buying Beach Towels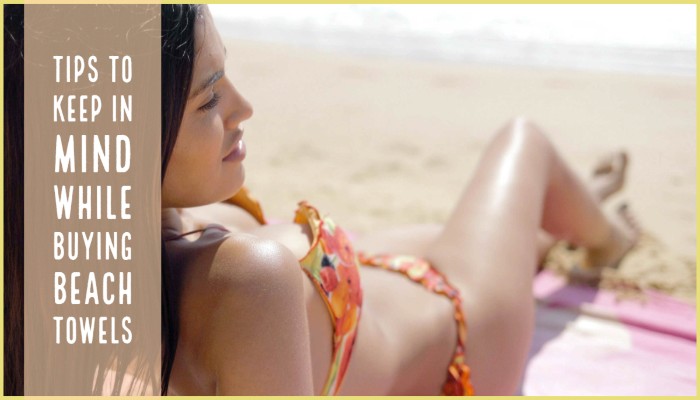 Beach towels are not only for beach purposes, you can also use it for all your outdoor activities. There are plenty of varieties of towels available in the market. You can search online beach towel manufacturers sites to check out new designs of beach towels. Retailers can also place their bulk orders after checking them out.

To know about the things to keep in mind while buying beach towels, read on the blog below:
Check the size
The primary thing to keep in mind is the occasion you are taking it to. The size will depend on that. If you are planning on hitchhiking, pick out smaller towels to reduce the weight of your rucksack. But on the other hand if you are going for a beach party then choose one that can cover your body completely.
Materials used
No matter how big or how small or how pretty looking your towel is, if the quality is not right, neither will it be able to soak up the water nor will it help you stay dry. For a towel to last longer it has to be made of superior quality fabric. How to know which one is worth buying? Simple, run it over your cheeks, the softer the feel the better the quality.
Color code
If it's a party you are going to, remember to stay in theme and buy your towels according to that. If you go out the way and buy something that has no apparent coherence with what the party is all about then there is no point in wasting your money. Know where you are going, why is it that you are going there, and what is going to happen after you are there. If you have a night bonfire, try getting a coconut beach print to match well with the occasion.
Famous cotton towel manufacturers are bringing out new designs so that retailers can place their bulk orders for these towels which can be used as a cover over your body every time you get out of the water or you want to lay it over the sand while lounging under the sun. Check out the designs and place your bulk order today!