Reinvent and Reuse Old yet Stylish Beach Towels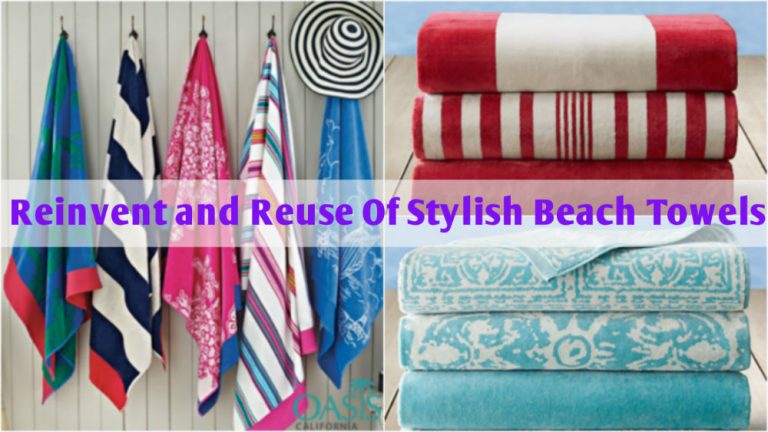 Towels are massively useful in everyday life, whether it for the after shower soothing experience, or for decorating your bathrooms. Things get better with the exotic and stylish range of beach towels crafted by the leading wholesale beach towels Australia manufacturers.  Often the beach towels come to no use once you are done with holidaying and having fun at the beach, leaving you with these towels. Thinking them to be useless , and  piling them up in the closet , or literally giving them away is not a wise option, as the designer beach towels have a lot of uses. Being a little creative will open you a gate of ideas, from using them as a soft and fluffy pillow, a car seat cover and much more.
Wondering how to reinvent and reuse them?
Here are some of the innovative ways to make them functional again in daily life.
Babies can Use them
For the little kids, or even the new born babies, the old beach towels are of immense functionality.  Use them as a shade for the winter mornings, or may be pile them up one over the other and they become the softest and fluffiest pillows. For the mild winters, you can add colors to the little ones' life with the beach towels being used as light blankets.  Apart from these, you can always use them to fold up and act as the cushion to make the little one practice sitting. The most unique option being the use of beach towels as diaper changing pads.
Your Car gets a Fresh Look
Bored of your single colored and boring car seat covers? Time to change them, and get hold of something interesting to decorate your car interior as well! Got old beach towels which are of no use now? Spread them on the seats of the cars as seat covers, and spruce up the look of your car.  They must definitely complement the color scheme of your car, so that a good coordination can be achieved.
Super-Hero Cape
So your little munchkin is off for the fancy dress school competition or birthday party?   Time to revamp him with some cuteness which is not cliche at all.  Turn the beach towel into the superhero cap, and tuck it to your little one's outfit with safety pins to add the finishing touch! Magical, and effortless!
The Table Cloth
Be it for the study table of the kids room, for the drawing room, or the picnic table, you can add the beach towel as the cover for the tables. They are fresh, and very fashionable, adding a touch of cuteness and definitely something different to go for.
For the Picnic Days
Use them to spread on the ground on the picnic days, to turn things bright and colorful instantly, especially when you are off to take a break to somewhere away from the city life.