Why Private Label Towel Business Is On A High Today?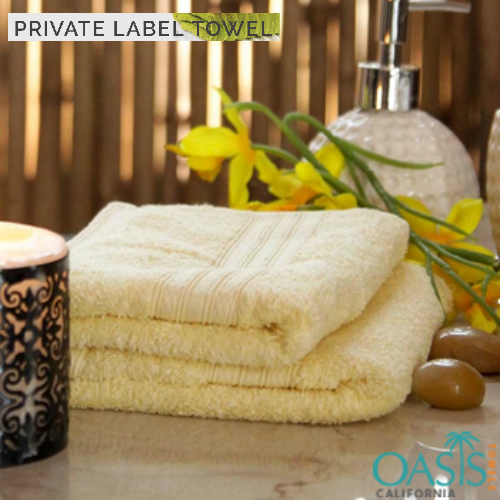 Private label towels have been on the rise after some of the best towel manufacturers have proved to be a reliable backbone for small business owners for sourcing top-quality assortment of towels at the best price. Towels are a necessity and nobody likes to be boring with the sunny season on its way!
So why is this such a booming industry?
Here are some of the major reasons why towel labels are making quite some cash lately!
Take a look –
Private towel labels are unique
These new retailers come up with unique design concepts that look to allure customers with their contemporary styles and fashion-savvy printing. The way these private label business owners brief a towel manufacturer helps in imprinting the 'cool ideas' on the products in the exact manner in which the emerging retailers want. While older towel brands keep the same thing going and even give similar quality, they often lack innovation and fail to assess the pulse of their target audience or consumer behavior. This is what makes it such a great time to get bank on private labels for bath accessories.
Size, color or pattern of towels:
Private label business owners THINK!
Who doesn't want to wear/use bath towels from their favorite movie or superhero franchise? It's cool and gets everyone super excited! So the new private label business owners in order to serve their customers in a better way are updated with the latest trends of the cushy accessories! They do the commendable job of communicating their thoughts in a lucid way when placing bulk orders with the private label towel manufacturers. Here's taking a look at some of the examples of great ideas brewing; roll over your eyes on the points below:
The round shaped towels in pop colors with yum-food prints are flooding the social channels like crazy and those who are going for vacay are clicking Insta-worthy pictures! Taking hints about the tastes of the consumers becomes easy this way for the private label owners.
Oversized towels are the new "in" thing!
Prints are huge this season and from geometric lines, tropical prints to big floral designs and animal motifs- it is time to get perky and color different moods in the towels!
Towels with slogans (read – quirky or philosophical quotes on life!) are finding places in the accessories section of the travel bags of the holiday lovers!
Private label business owners are taking the plunge!
Yes, those who have plans of starting their towel business are doing their homework and resorting to a reputed towel manufacturer for their custom beach towels wholesale needs or of other variety. The private label business owners can place bulk order, get handsome discounts from a noted manufacturer helping them to do away with stock-sourcing issues. Those who want to cushion up their profit graph and graze the business domain for exploring new earning opportunities can become distributors also!
So think and chew over your first business ideas (obviously the nebulous ones), filter, re-plan, improvise on ideas that seem 'wow' and then start your business!