List Of Determinants Of Wholesale Quality Assured Bath Towels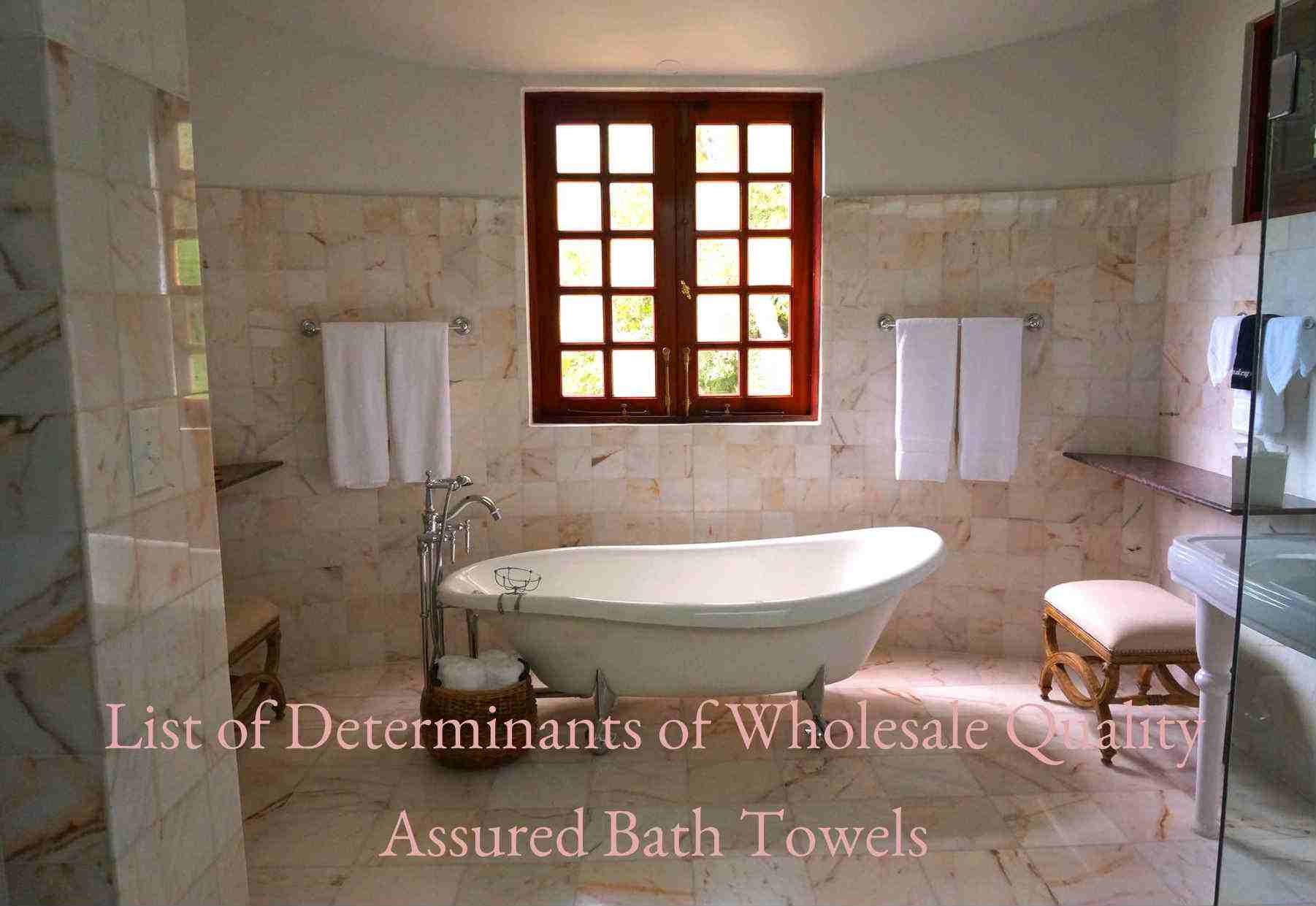 When purchasing towels there are many things that you have to keep in mind, like the weight, size, absorbency ability and durability. When it comes to bath towels, purchasing those of ideal quality is very important. It is because the right material will ensure that your skin is safe and protected by mildew causing bacteria and the towel lasts longer as well. Meanwhile to know more about the ideal type of bath towel, read on the blog below to find out. Retailers who want to include exclusive collection of bath towels in their store can get in touch with one of the popular bath towel manufacturers to know about the assortment that is presently produced by them.
Material
Begin by choosing your towel based on the level of softness, durability and absorbency. There's a huge variety of towel materials that you can choose from in the market. From bamboo cotton, to organic to Egyptian and Turkish to even Supima cotton. Generally, it is advisable to choose the organic variants as the raw materials used are grown without artificial chemicals and pesticides. Considering this option, you can either opt for the Turkish hammams or the organic Egyptian cotton or even the supreme bamboo cotton variants.
Weight
Fabric weight is measured in GSM or grams per meter square. This number refers to the density of the towel. GSM varies between 300 to 900 when it comes to bath towels. Luxury towels generally fall under this category; hence it will be advisable to select towels that has such weight. But there are some towels that is lesser in density but highly absorbent, nonetheless. For example, the Turkish towels. These are lighter in weight but much better than the general towel available in the market.
Size
Most of the bath towel collection are available in a variety of sizes to meet your preferences, budget and space area. Essentially the bath towels should be of 30 in. x 54 in., 30 in. x 56 in. This is perfect for drying your body, wrapping your wet hair after the bath, etc. There are also bath sheets available that is slightly larger than this, which is 35 in. x 68 in., 39 in. x 68 in., 40 in. x 68 in . This is bit more indulgent than a standard towel and this oversized towel is suitable for those who prefer a bit ore coverage.
Care
Proper care of the towel can extend its life and maintain the softness and absorbency for a larger period of time. There are some things that you have to keep in mind are; wash towels before the first use, wash all the like color towels together, avoid using fabric softeners on the towel to maintain the quality, always air dry the towels instead of tossing the towels in the machine dryer.
Now that you know about the determinants of the ideal towel, make sure to contact a renowned custom towel manufacturer. All you have to do is browse through the unique assortment of towels that the wholesaler has in store and select the pieces that you want to include in your store.