How To Keep Your Towels Beautiful And Properly Maintained For Long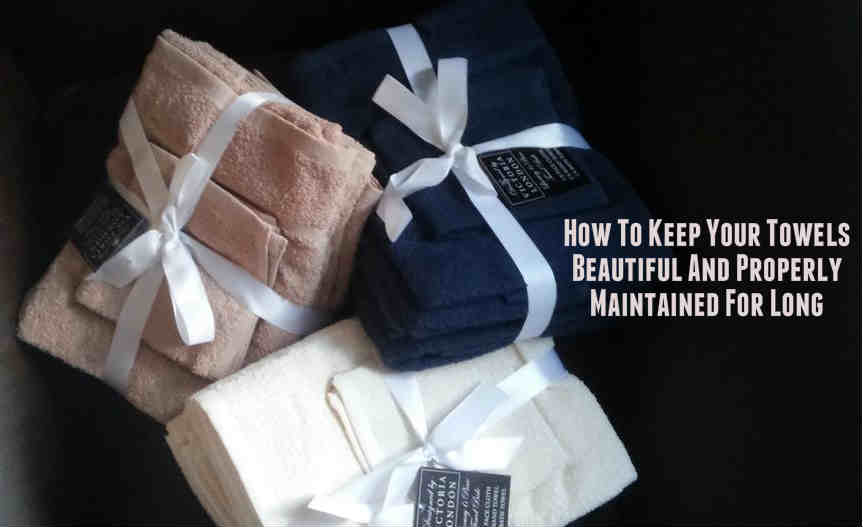 Towels are a necessity for daily life. Especially if you start off with the right quality, then you will also have to also care for it accordingly. The fabric is an important factor for a good quality luxury towel that can be found with one of the best manufacturers of luxury towels wholesale. Primarily you'll find that the best towels are made with cotton yarns. The degree of the quality depends on whether Turkish or pima cotton has been used. Therefore, find out the different ways that you can care for your cotton towel and make sure that it lasts longer. By giving them little extra attention, you can maintain the fluffiness and the cleanliness of the towel for long.
Picking the right towels
Cotton is naturally absorbent, therefore it is definitely a better choice, when it comes to the bath towels. Armed with features like durability and no colorfastness, you can rely on a cotton towel to provide you with the required service. Look for a looped terry over a sheared cotton and avoid decorative trimmings like rick-rack edges.
For best results wash before use and avoid the softener
If you want to get the best out of your towel then, make sure to wash it before usage. Always opt for liquid and mild detergent when it comes to washing high quality towels. Avoid the usage of softeners if you want your towels to remain soft for the entire duration of the usage. Fabric softeners and dryer sheets coat the cotton with artificial softness that is not exactly long lasting.
Wash separately from other clothes
Do your towels some favor and wash them separately from other clothes, especially of different colors. Don't put your clothes and towels in the same wash as it can damage the yarns. The best way to ensure the quality of the towels is to wash them in lukewarm water.
Proper drying makes the differences
Don't go after the short cut drying method. Instead try the natural way and air dry them but not under the direct rays of the sun. In fact, sun rays help to naturally disinfect the towel which is important because mildew and fungus can wreak havoc with your health.
Retailers can get such luxury towels from one of the baths & cooling towels bulk manufacturer at reasonable prices. All they have to do is select the required pieces and state the bulk needs to the customer care team.