The Exotic Beach Towel Designs Trending this Season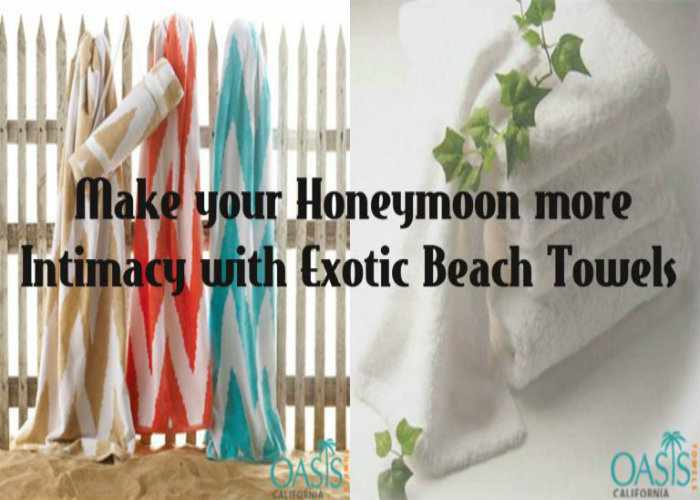 Bikinis, Sunscreen Creams, Shorts, Flip flops, checked? Then what about the Beach Towels?
The beach vacations are incomplete without the vibrant and fluffy beach towels. These towels complete the peaceful and fun ride days with splash of water, under the blue stretch of sky. The leading manufacturers and towel designers are crafting the personalized beach towels, using different prints and colors, or even texts, and giving way to a range of designs and styles. Mad of high quality smooth and soft materials, these are quick in sweat and moisture absorption, and offer the best post shower experience, without being harsh on the skin.
Thus, when you are packing your bags for the beach holidays, these towels are must haves, carrying a charm which is irreplaceable.
Here are some of the designs you can look for.
The light, airy and fun filled Hawaiian prints look great on the towels, and come in two tones, or more than one shade. The Hawaiian prints come are very vibrant and easy –breezy, hence perfect for the beach flavor. These prints instantly add a joyous vibes to your days.
Get groovy with the geometric printed beach towels, be it in black and white or the mixture of different colors , from the lighter to darker ones, The geometric shapes can be squares, triangles, rectangles, or even circles, reflecting a funky and preppy stance.
The playful phrases embossed on the towels in a range of colors, is distinctly eye catching, and this typography design is very popular. These text imprinted towels come with different quotes, messages, ideas, full of fun and frolic.
Especially for the girls, the velvety towels come in posh and extravagant looks, with infusion of different girlie colors like pinks, reds, and reflect a very classy vibe. These velvety towels come with a very refined finesse and a gloss which make them so great to feel and use.
Especially for the children , who always demand something more, the designers have brought in the towels printed with the cartoon characters , caricatures and images if the Disney series and superpowers, They instantly complement the mindset of the little ones, and become their instant companions.
For the Honeymoon Couples
For the honeymoon couples, the soft Egyptian towels for the beach holidays are crafted in amorous designs, be it the prints of flowers, hearts and other lovely Dover elements. Thus, they are perfect with the occasions of honey moon.
The range of colorful and striking custom beach towels introduced by the leading towel manufacturing hubs are very well designed , and come in a medley of colors, prints and looks, for different age groups and types of people.
Recommended For You: Funky Beach Towel Trends You Must Try This Summer