Funky Beach Towel Trends You Must Try This Summer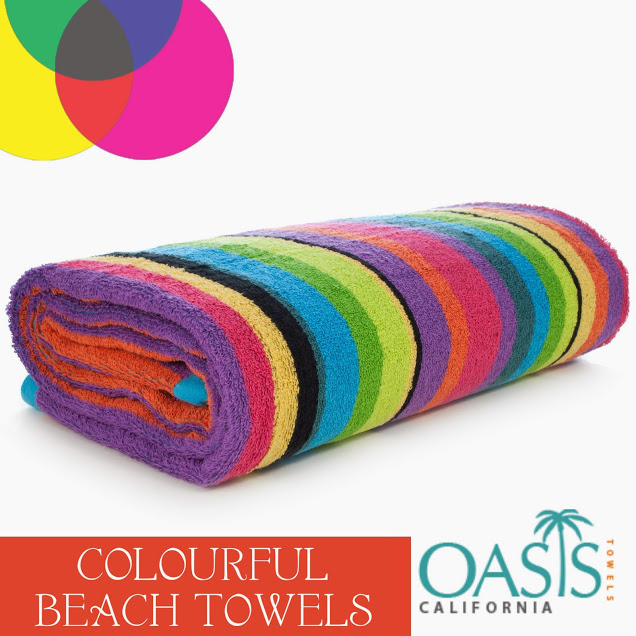 Summer 2016 may experience an extended rush in the popular beaches. This is thus the time to make sure that the beach bags are packed to perfection with the best of sunscreens, hats and most importantly towels. Beach towels may have been counted among the lesser essentials even a few years ago, but over a course of the recent past, avid beach lovers have come to understand the dire necessity of carrying the most suitable options for the sake of their skin. However, the matter that has been gaining focus besides the cause of skin compatibility has got everything to do with styles and trends. This is also the matter that has taken primary precedence over all others for beach towels wholesale manufacturers.
If the thick mono color stripes had been your preference till date, this may be time to look into the beach bounty that the wholesalers have already injected into the market. The shops and stores are at present brimming with trendy pieces that are worthy of grabbing the best of attention from all beach enthusiasts. Rich and vibrant colors and equally arresting prints and shade combinations have made an impactful debut, all thanks to the enhanced manufacturing and design technology applied by the wholesalers.
Funky beach towels for men and women dedicated to summer 2016 has got everything to do with bold and beautiful. The impact has been such that the dear old mono color stripes may be driven to extinction. Bright floral patterns and prints, embroidered logos and designs, sublimated prints dedicated to the flora and fauna of the world, places and cultures can all be found through the length and breadth of these super cool options. Innovation in terms of designs has also been introduced in the world of baby beach towels as well. From princesses and cars, cute animal hoodies and baby colors are all up for grabs at affordable price ranges.
Basically it can be said with confidence that there is something for everyone. Beach season this year will experience a parade of fashion not just in terms of beach wear but also in terms of beach towels that are carried by the enthusiasts. At all times, the wholesalers have ensured maintaining the quality of the towels at the best and the lightest. The fabric / fibers/ materials so used this year by most innovative manufacturers are organic in nature that ensures best compatibility with the skin while being durable enough for reuse year after year.