Beach Towels Designs Perfect For The Insta Moments In Your Vacay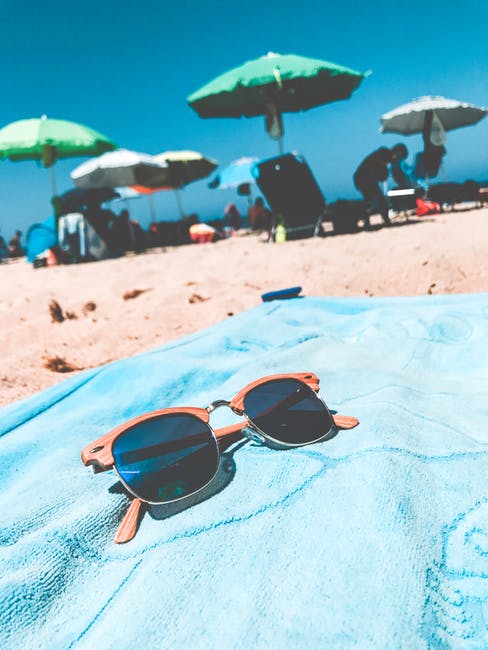 Any experienced beam bum will say that a beach trip is never complete without a cute beach towel. Only they can appreciate the attractive appeal of a quality assured and quirky designer beach towel. These should not just be functional but should also have some fun elements in it, contributing to the fun factor of the vacation. Offering the perfect blend of form and function, the beach towel should accompany you from the pool deck to the beach side. Retailers can get such stylish and cool towels from reputed beach towel manufacturer USA at affordable bulk rates. From hypnotizing mandalas to geometric graphics, there's something for everyone. Hence find out what's in store for your next big beach vacation.
The mandala prints
The mandala prints or the boho print style is really in, especially among teenagers and young adults. The print has its root in Hinduism and Buddhism that depicts spirituality and togetherness, the perfect vibe for a family beach vacation. These are available in different types of pastel shades as well as bold colors from which the required piece can be chosen from.
The statement quote towel
Let your towel speak for your mind. Quotes like, "Sunny side up", "bare feet & salty hair "are popular among consumers when it comes to choosing statement towels. These are available in bold cursive prints and pastel blue shades, hence a popular choice for a great beach vacay.
The artistic towel
Would you like it, if a famous art print from the Louvre is replicated in your towel? Nowadays, manufacturers have come up with a cool way of instilling popular paintings in beach towels. Definitely a trend to look out for because some subtle changes are also made to give it a dreamy appeal.  This design will be a hit among artists who love to paint in the tranquil ambience of the beach.
The psychedelic pool scape design
How about having your own private pool in the midst of the beach? Well, designers have come up with funky psychedelic concepts that pretty much looks out of the world. One such design is the popular psychedelic pool pattern. This is really great if you're an eccentric and love to flaunt your unconventional state of mind.
The animal print towel
Animal print beach towels are making a comeback this year. Thanks to art revivalists, these are back but in a more sophisticated way. You won't find the over the top leopard print but animal faces on a solid colored background is popular among beach goers. Hence look for the towel that depicts the face of your spirit animal and enjoy the beach vacay.
Beach towel is a design that projects a wide spectrum of ideas. The vibe that it reflects plays an important role in your mood. Hence invest in those that will make you happy and provide serenity. Retailers can get the best of such towels from popular beach & hotel towels manufacturers and order them at reasonable rates.