Get The Best Beach Towels From The Wholesalers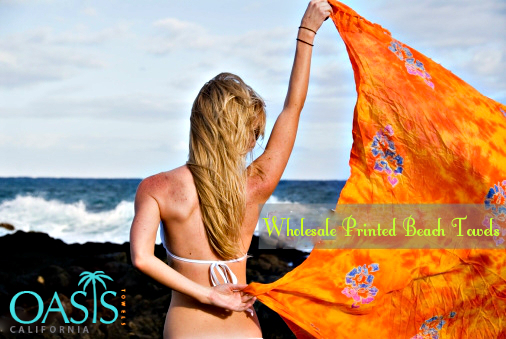 Among the largest towel sizes is a favorite among beach vacationers and backyard tanning enthusiasts. A beach towel provides the overall coverage and surface area of a bath sheet, combined with colorful graphics and other design features, which make it easier to spot on a crowded beach. Many people invest in a beach towel as ground cover on hot sand as well as a means of drying off after swimming.
Beach towels are generally made from the same cotton terry cloth as other towels, although they may not be as plush as towels designed for bathroom use. It is not unusual for a person to use one beach towel as ground cover, another as a cushion for a lounge chair and yet another to dry off after a swim. Beach towels can also substitute as bath sheets if standard bath towels do not suit the user's needs.
While standard bath or kitchen towel sets may emphasize coordination and uniformity, a beach towel allows for individual expression. Some children may want to have a bath towel featuring their favorite cartoon characters or teen idols, while others may want to choose colorful graphics or a favorite sports team. Other beach towel designs may include famous logos, beach-related imagery, abstract art or humorous slogans.
You think your beach towel is just some colorful barrier between your body and the sand. This notion is wrong. That water-wicking blanket is actually an intricately designed instrument, fine-tuned to provide you with the best possible poolside experience. In addition, here's the thing: It's entirely possible that you've been using it wrong all along. The beach towel is not just an over-sized, elaborately patterned bathroom towel, used to dry you off any which way. It has two distinct sides, designed for two very different purposes and one side has absolutely no business in the bathroom.
With beach towel wholesale you can get a lot of variety from them depending upon the design and the utility you are looking for, and your option of choosing is raised to a higher position. Wholesalers are in business to provide products and services to buyers who either cannot purchase directly from suppliers because their purchase quantities are too low to meet the supplier's minimum order requirements or, if they purchase directly from suppliers, will pay higher prices compared to bigger retailers who obtain better pricing by purchasing in greater quantities.