Baby Hooded Beach Towels Can Make Fantastic Gifts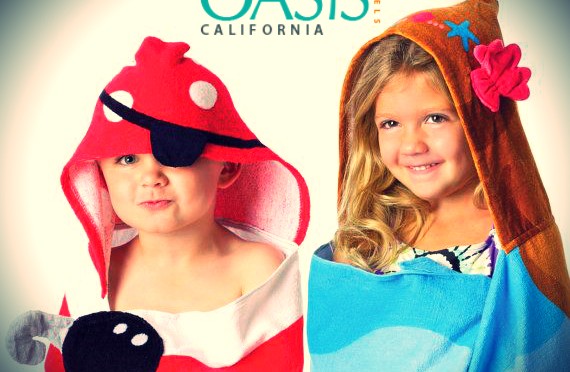 It is always a challenge to get the right gift for someone you love. And in case you are thinking of buying an exclusive gift for a child, everyone knows it becomes more difficult. You often feel confused regarding what to buy to express your love and care; a toy, dress, book or crayons – what can be a real surprise for the child?
But have you ever thought of gifting a cuddly and luxurious towel which can make the bath times a fun? Wide range of eye-catching towels is available in attractive color combinations and styles. You can browse the net and check out the fashionable towels ideal for children in various age groups.
All the baby towels are made of special delicate and exclusive fabrics which bring soothing maternal touch on their soft and sensitive skin. The delightful Disney prints, animals, cartoon characters, teddy bears and various other cute designs make them look really fascinating!
The baby hooded beach towels are the most attractive ones which you can gift your child to draw everyone's attention in a beach or a club. These towels are excellent in drying him out speedily and the hoods also provide extra protection to keep him warm.
The towels are large enough to wrap the child's body well to give him comfort and its high level of water soaking capacity do not allow him to stay wet for a long time after he finishes his bath.
The soft and fluffy touch of these towels make the child will feel secured and cozy. The gentle feeling against your child's sensitive skin, allows the child to enjoy the after bath relaxations. No doubt your little one will also love to wear it at the swimming pool for its unique designs and colors.
You can also buy a set of hooded towels in different shades and styles that will break the monotony of using the same towel repetitively every time you take your child to the pool. It also makes the beach time more colorful and boost your and your child's mood to a large extent.
Usually these towels are all machine washable for your convenience, so it is extremely easy to wash, dry and maintain the towels regularly and roughly use them again and again.
If you buy the towels in bulk, you can get them at a wholesale price which is a great monetary gain for you. Apart from the cheap rates the manufacturers also offer special discounts on bulk purchases for various occasions, which is an extra benefit!