Baby Bath Towel Trends That Moms Need To Stock Up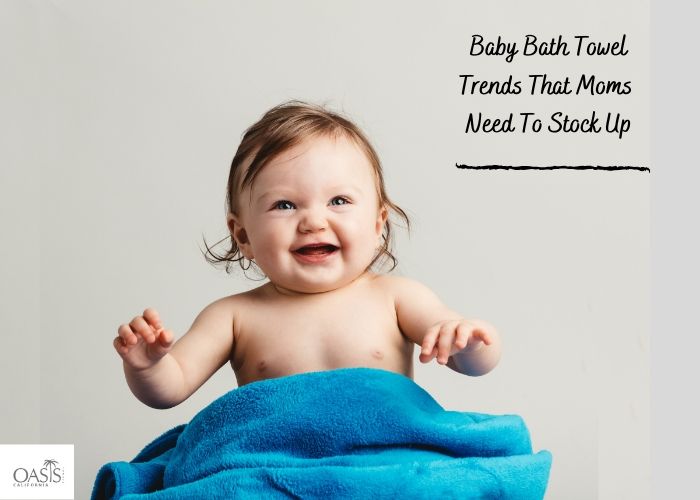 Is there anything more adorable than a little face wrapped up in a towel after a bubble bath? The innocence on their face and their eyes that stare at you with absolutely no idea of what is actually going on, while being wrapped up in a towel is beyond cute! But you cannot be careless about the baby towels you are picking out as baby skin is very delicate, and you need to protect it by giving it the care it needs. You would need to make sure that you are choosing something that is softer than the baby's skin. This way it will be well protected and your little one will not feel the discomfort.
The leading baby towel suppliers are coming up with the best pieces of wholesale towels that moms will be happy about as well the retailers who are trying to fit in a line of these cute towel pieces by stock from the best among baby towel manufacturers.
Checkout the designs now:
Quick absorbent towels
Bath time is usually fun time for the little ones. And with these towels you can have your infant completely wrapped up after the shower, only to guarantee that they won't get a bug by being held too close to you. These bath towels are made of premium quality universal texture, it is retentive and light! So, keeping them dry without being harsh on the skin is something that will be an easy job to do.
Organic animal hoodie
If you want something that will be the gentlest and the truest of covers which will envelope your baby with the softest touch, then you might want to check out these towels. Once you wrap them up in one of these then the cushy fabric will do all the magic ensuring your baby smiles all the time. With lovely hues, animal hoods -this will make you little one look absolutely adorable!
Terry cotton bath towels
Want to pamper your kids with the most delightful, extravagant, and permeable towels? Then you might want to make sure that these pieces reach your drawer. The best part about these towels is that with each wash, these become gentler and softer on the skin of the baby. The length and the terry cotton strands guarantee sturdiness and reduce the chance of developing heap and build up.
For business owners searching the market for the best pieces of wholesale baby towels for their store finding out one of the wholesale bath towels manufacturers is the only feasible option.