4 Tips to Choose the Best Beach Towel Ever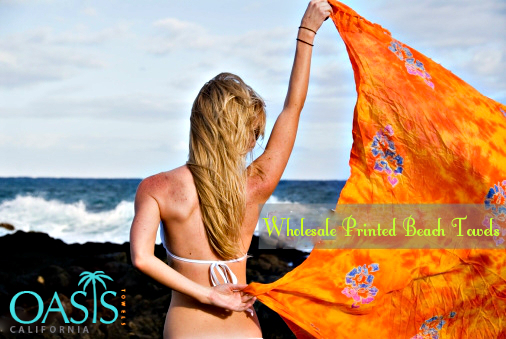 Spending a nice day on the beach seems to be in everyone's wish list. But do you think only a great hat, a lovely pair of slippers and a hot bikini will make your day great? Umm….we don't think so; after all, beach towels make one of the most necessary equipment for a lovely beach affair.
Well, many of you may have the question in mind: why a separate "beach" towel, and not some random towel?
To solve this issue, this post lists out some important reasons you should have a separate beach towel —
Beach = Fun; Beach Towel in Pop Prints = Fun Doubled!
Well, does not everyone visit a beach for some real-time fun and frolic? Well, that reason must be enough for you to replace your mundane daily towels for these beautifully printed and colorful beach towels. Have them in tribal Aztec prints or abstract prints in myriad colors or simply colorful block prints and enlighten your day for the brightest.
Two Distinct Sides For Different Purposes
Unlike your regular towels, the beach towels aren't something that you would use to dry yourself in any which way. In fact, in proper beach towels, you shall find a side akin to your regular towels; and, needless to say, those are for cleaning yourself dry. However, the other side is designed to park your naked bodies. Its softness makes it a comfortable place to rest while its texture prevents water-logging.
Lighter, Softer and More Comfortable
Before picking up the best looking towel in the shop, always consider three things—its weight, softness and the comfort it provides. Settle for the ones which look catchy as well as fulfills the criteria mentioned above. After all, you would want your beach towel to look good, make you feel comfortable as well as dry you up perfectly after a dip in the salty waters. While getting the best beach towels may set you back by quite some amount, you may get yourself wholesale printed beach towels to cut down on the cost yet bag the best!
The Broader the Better
One of the most important features of a beach towel is its massive length. After all, it must be able to wrap yourself comfortable and, when needed, must also make up for a colorful mat on the beach for you to play with the sun. So, select wisely, and get the best deal from the wholesale stores.