4 Reasons Why Beach Towels Are Great For An After-Bath Drying Session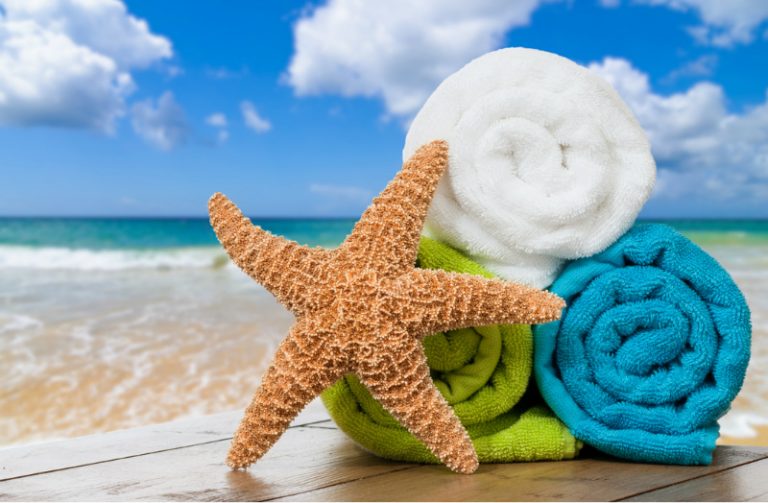 Have you ever thought how useful a beach towel is? No. Before judging, let's rephrase the question, have you ever thought how useful a beach towel is in the shower? No, of course, you have not. But most have. Beach season has officially come to an end and we are using our full-blown imagination to use the towels. But why should you ditch that boring bath towels and adopt a beach towel?
Here are four reasons to justify the notion.
They are excellent at wicking moisture
Beach towels are usually made of a blend of synthetic fibers and cotton. Owing to this, beach towels are great at wicking moisture. They soak the extra bit of water from your body, keeping you dry. Moreover, the beach towels can dry off very easily as well. With so many qualities available, it is only but a shame to not use them after a nice warm bath. Good towel manufacturers uses the best of the fabrics to ensure good quality of the towels.
They are soft
As good quality cotton is used to construct the beach towels, which means that they are soft to touch. They have a smooth finish which makes them lax in their touch. The beach towels are often used to wrap the body after a dip in the water or to lie on; hence you can expect them to be polished. Also, manufacturers use fabric softeners to give them that extra bit of nice feel that makes you want to cuddle them.
They are durable
Synthetic fibers are known for their durability. Beach towels are crafted using synthetic fibers. Now you can do the math. Beach towels are strong and don't easily give way to wear and tear. The strong fabrics give them a long life. They can ensure much of the washing and detergent and sometimes the wrath that the washing machines decide to show. The towels don't fade easily either, thus making them perfect to be used for after taking a bath in your home.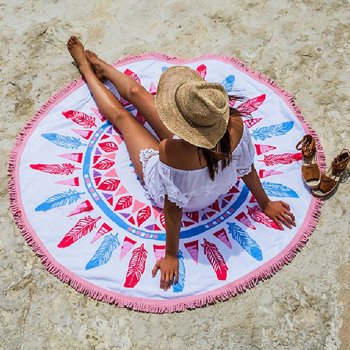 They look awesome
Beach towels are almost recognized for their bright and exuberant use of colors and patterns. They are all about style and display a plethora of shades. Resorting to the latest trends, you will find them in different patterns like stripes, checks, abstract geometry, tropic themes and much more. And when you move over the colors, they come in a variety of shapes as well. So finding a round towel is a cake work. And who can resist the character shaped towels? (We all are craving a minion themed towel right about now!).
Thus, with the wholesale beach towel manufacturer, beach towels have perfectly proved themselves worthy of use beyond the sandy shores. Instead of moping, bring some beach towels home and soak in peace in the tub. Retailers can make a bulk purchase of the same at discounted prices!