3 Types of Eco-Friendly Bath Towels to Buy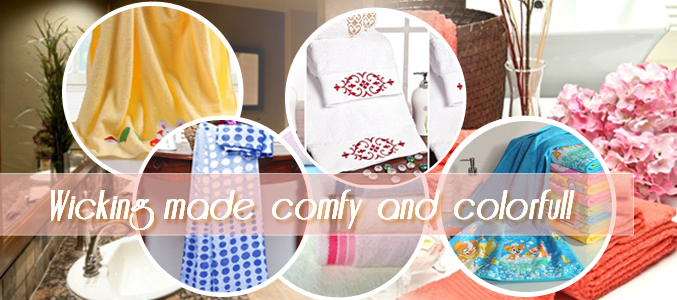 Eco-Friendly bath towels are becoming increasingly popular with customers these days. These absorbents are constructed of materials consisting of natural fibers, which are grown with lower number of pesticides and synthetic fertilizers as compared to standard cotton towels. Organic towels have fabric softeners and natural dues which are less poisonous for the environment as compared to synthetic materials. Many of the organic absorbents are non-allergenic, anti-microbial and non-irritant for sensitive skin. If you have set up a clothing and accessory store, following are 3 types of eco-friendly bath towels you can purchase from wholesale bath towels suppliers.
Bamboo Bath Towels
Bamboo is an excellent eco-friendly fabric used for making organic absorbents. These are soft, chic, elegant and stylish. These also get better every time they are washed. Many of these are constructed out of a combination of natural bamboo and cotton fibers. Bamboo has natural moisture wicking properties, is highly absorbent and is super soft in form. These wholesale bath towels also boast of anti-microbial properties.
Hemp Bath Towels
Hemp is long lasting and thick in form, and is also highly absorbent in form. Hemp bath towels are constructed out of a blend of raw materials such as flax linen, natural cotton and organic hemp. Such kinds of absorbents are bulkier in weight as compared to those made of cotton and bamboo. Most of these are actually terry pile absorbents and the exfoliating properties of these towels make them perfect to be used for massage sessions as well. Towels made of hemp by bath towel manufacturer are able to rejuvenate fatigued skin and the material can pamper the body much more than other types of fibers. The thick fibers of hemp are absorbent and are excellent for soaking moisture from the body. Over a period of time, hemp towels get soft and generally last more than absorbents made of other natural fibers.
Organic Cotton Bath Towels
These are eco-friendly, wonderful and rich in appearance. These are combed and soft in form and offer a rich feel to users. Often, natural cotton is woven into eye-catching designs such as jacquard patterns, stripes and ribs. There are wonderful types of colors possible to be achieved with vegetable dyes of low-impact form. Organic cotton is eco-friendly and even the hang tags and care labels are constructed out of recycled materials by bath towel manufacturers. These are made large in size as these have a tendency to shrink over a period of time.