Wrap Your Baby Up With The Trendiest Picks Of Wholesale Bathrobes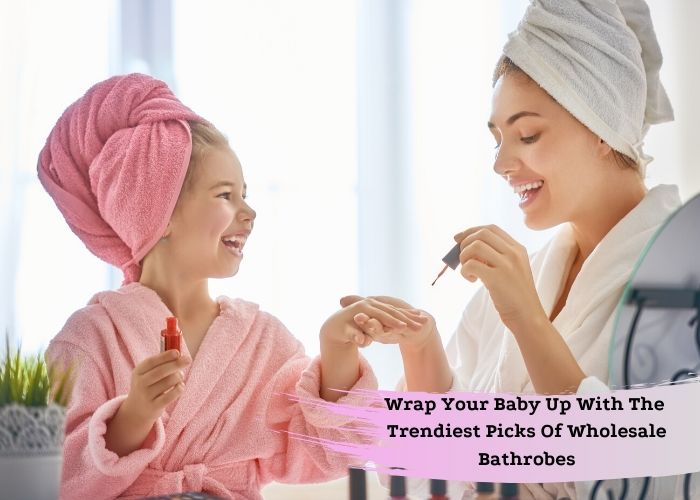 Bathrobes are stereotyped into being something that is shrewdly exclusive to the elite, but it is often misconceived how glaringly versatile these things are and what makes them such great accessories of fashion. The comfort provided by these bathrobes makes the wearer stay comfortable in them and the quick absorption fabric blend makes these towel dresses very unique and exclusive to the wearer. The leading baby bath wrap manufacturers are coming up with the latest choices of fashionable bathrobe designs that will be very cute and will make your child look the most adorable.
Keep reading on to know what you need to get for your baby:
Cute elephant prints
If cute is what you're looking for then you cannot get anything cuter than the elephant hooded towels which are provided with a hood with flappy ears to make the human sitting inside look like a complete doll! These towels are made of thick cotton layering which absorbs the moisture away quick and keeps them dry and warm inside.
Kitty pink bathrobes
Baby pink always compliments the way your baby looks and the complexion balances the mellow color of the cloth. With these kitty bathrobes you will get an exciting range of colors to play with which will make your child look adorable and we cannot keep calm with the cuteness!
Solid color tones
If you want to add something that will be minimal and will blend perfectly with the adorable looks of your child then you might want to check out the bold single color bathrobes which will look very minimal and elegant with an endearing hue of cuteness!
If you are looking for the hottest lines of trendy kids bathrobes that can be added to your collection, then you need to get in touch with the leading Turkish towel manufacturers who can provide you with the best bathrobe designs that you can add to your retail stock to attract more customers.