Why You Should Invest In Hype-Worthy Turkish Towel This Year?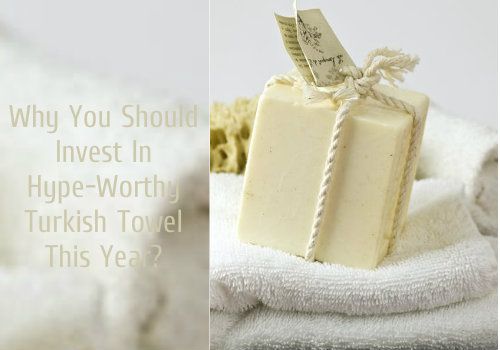 It was ocean blue with sea-shells drawn on its edges,
with ivory white fringes dangling on the either sides.  
You can never find a towel so pretty and aesthetic than a pair of Turkish towels. We cannot deny the fact that the towels are extremely appealing in nature. In fact most of the retailers are of the notion that the outward appeals sometimes weighs down the functional value of it.
Although, popular bath towel manufacturers in the industry have come up with an exclusive collection of towels that you should definitely have a look at. These are not only beautiful but are highly absorbent as well. Generally Turkish towels are prized for its fabric. Made with the best quality organic cotton specially sourced from the Turkish Land. Thus, you can definitely think about investing in quality Turkish towels for your store.
Read on the blog to know why it is considered as the best in the market.
Use of Turkish Cotton
The prominent factor, that sets the Turkish towel apart from the other towel types is the use of organic Turkish cotton. The quality of the Turkish towel is acknowledged globally not only for its functional power but softness as well. The unbeatable quality of the much loved  Pestemal makes it a must have as a luxurious household item . In fact not just in domestic purposes, but the towel is also preferred by the spas and five star hotels.
Authentic and traditional
The next thing that is most loved about the Turkish towel is the authenticity of the raw material that is used in the making of it. One of the best feature of the Turkish towel is the handmade tassels that is stitched at the edges, giving it a boho- not so conventional towel appeal. Made with using only traditional methods, the towel can actually be used for many other purposes apart from its designated role.
Long-lasting
While other types of towels start losing their shine and lustre after a certain period of time, Turkish towels have the ability to retain its quality. It is due to the fact that the high quality cotton that is used for the purpose is pure and organic. In fact the soft and luxurious feel that the towel offers, remains intact for a longer period of time.
Retailers who want to include exclusive and designer Turkish towel pieces in their store can get in touch with one of the Turkish towel manufacturer. All you need to do is browse through the unique collection of clothing that the manufacturer has in store. After selecting the required pieces state the bulk needs to the customer care team.