What Exactly Is A Baby Hooded Towel? Is It Safe For Newborns To Use Normal Towels?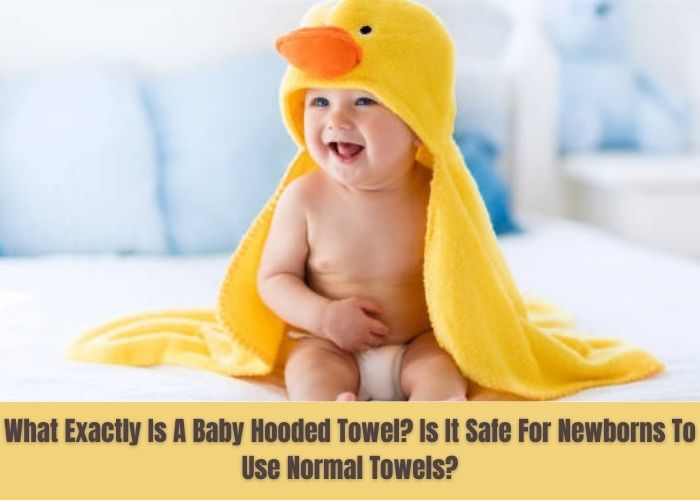 Full Audio Version: What Exactly Is A Baby Hooded Towel? Is It Safe For Newborns To Use Normal Towels?
According to studies, a child's skin is not only extremely sensitive until around 24 months of age, but it is also significantly thinner than that of older children and adults. Infants and toddlers require lightweight, breathable fabrics since their skin is delicate and their lungs are growing. And when it comes to bath time, a silky hooded baby towel ticks all the boxes.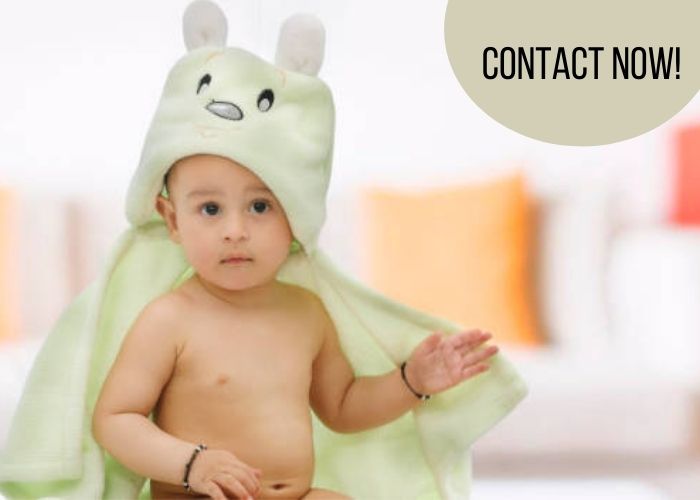 But what exactly are hooded towels wholesale? Is it really necessary for your child to have one, or is it merely for the sake of raising the adorable factor a few notches? Here's everything you need to know.
What exactly is a baby hooded towel?
A baby hooded towel is just a little bath towel with a hood attached. The goal is to keep an infant's head warm and dry after a bath and before getting them clothed. This sort of towel may also be used after swimming to assist regulate a child's body temperature and keep them from getting chills.
The material, size, and hood features are all tailored to a little child's height and sensitive skin. A hooded towel is essential for keeping your baby safe and warm, just as it is for dressing them in nice pajamas and swaddling them for sleep. Of course, the cute aspect helps as well.
The popular manufacturers' take on the hooded baby towel is woven from long-staple Turkish cotton and is notably extra-soft, light, and always delicate against sensitive skins. It will keep your kid warm and comfortable after a bath, as well as while lotioning, hair brushing, and diapering.
Is it safe for newborns to use normal towels?
In general, newborns can use normal towels or organic towels wholesale. However, there are a few reasons why a full-size bath sheet isn't suitable for a little child. For starters, a regular towel is much larger than a baby hooded towel. It may be too much weight for a newborn or toddler based just on size.
Towels are often constructed of heavier materials as well. When used properly, some can be suitable for little children, but keep the weight in mind.
Another item to consider is the weaving of the cloth. Most ordinary bath sheets are made of terry fabric, which can be scratchy against a baby's skin, but hooded towels are often smoother and friendlier.
Furthermore, as most new parents are aware, towels can become dirty before you have an opportunity to change a diaper. As a result, utilizing full-size towels may result in not only bigger but also more regular loads of laundry. Furthermore, you should generally keep soiled baby laundry apart from your other garments and linens.
What is the purpose of hooded towels for babies?
You should understand what a hooded towel is and why normal towels aren't suitable for toddlers and babies at this time. There is no one-size-fits-all material or style for baby towels, just as there is no one-size-fits-all design or material for adult bath sheets, so the ideal towel for your little one may not be the greatest option for the next baby. After that, let's go through the numerous reasons why many parents choose the hooded variety.
Toddler hooded towels may also help you keep your kid warm and dry after a bath when they start the naughty age of racing around your house in fits of laughs (or tears).
Towels that are baby-sized occupy less room in the laundry basket and washing machine. You may also launder them with the rest of your baby's clothing using mild detergent.
Business owners, expand your store's stock! Add Egyptian towels wholesale to your towel collection and impress your customers!