Turkish Cotton Bath Towels Upgrade the Lifestyle Statement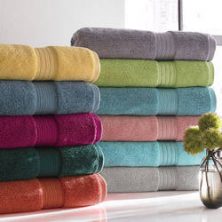 The 21st century world is a fast paced one having a strong fetish for products that blend in fashion and utility! This is applicable completely when it comes to stylish and unique lifestyle products, such as the bath towels. No more are towels looked upon as something insignificant. Today, it's a product that upgrades the look of the bathroom as well as personal lifestyle choice. Modern day customers today find Turkish cotton bath towels an absolute necessity. Hence, if yours is a towel store, the search for an esteemed manufacturing house, bulk order and fill in the shelves of your store with this attractive home delicate product.
Turkish Towels – Beauty and Utility
Wholesale Turkish towels bring in a world of fashion with subtlety and utility. Available in wide selection of pastel shades like gray, ivory, dune, white and silver sage, these towels spell sophistication and class. That aside being designed and manufactured using the best cotton fabric, the bristles are smooth and soft and the towels exude a rich matter finish. The texture is comfortable on the skin and doesn't result in any harsh irritation or rashes. Furthermore, the colour doesn't fade either and the product is durable for a long time.
Other than being swank and plush in look, the new age wholesale Turkish cotton towels are highly absorbent. This means customers can also use it during a dance session or a yoga training class as well at home or in a center. Therefore, if yours is a health club and you want to provide your members with the best quality towel, search for an online expert manufacturer and place your bulk order after browsing through the product portfolio. The ace service providers promptly respond to client requests, decide on a favorable price quote and deliver the bulk order within the promised time.