Trendy Kids Towel Pieces You Should Purchase To Make Them Happy!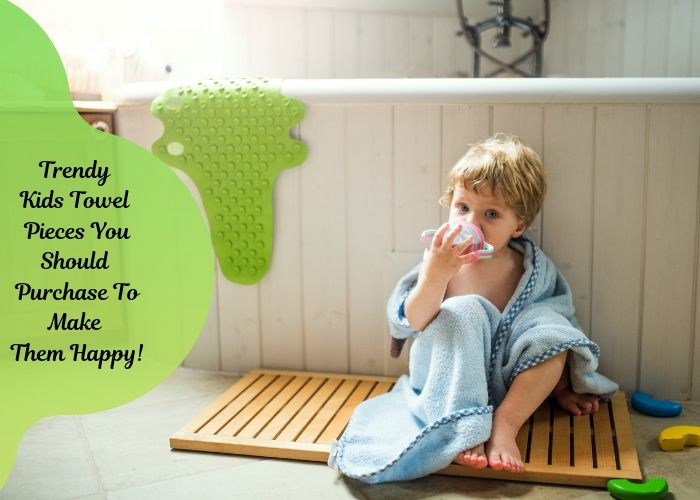 Quite often people tend to purchase kids towels only on the basis of qualitative attributes. However if you want to surprise them with a trendy towel that boasts of their favorite cartoon character or a movie theme then you should definitely contact suppliers for personalized bath towel for kids. These are designed keeping in mind the trending popular themes.
Hence, read on the blog below to know more about the different types of kids designs you should invest in.
Underwater collection
If your child loves the sea then you should definitely opt for the underwater collection which boasts of unique designs like the marine life , colorful fishes and even the underwater plant life. You can even opt for the "NEMO" themed towels which consist of fun patterns of the different characters.
Ombre colors
The ombre children's towels are something that dreams are made up of. You can find these in numerous colors like pinks, blues , greens and even shades of purple. Make sure to check whether the towels are color fast so that you don't have to deal with messy color stains later on.
Florals
If there's one motif that little girls won't get tired of, it has to be the floral pattern. The pretty carnations, orchids and even the roses adds a fun element to their towel collection. Hence, if you want to make them happy then opt for one of these towels that are made with a high quality ring spun towel.
Fantasy land
Characters like Barbie, Noddy and Oswal are unique and trendy. You can even browse through the variants of unicorn, Doggo memes and grumpy cat which they'll love tpo adorn for a fun trip to the beach during the summer.
Retailers who wish to invest in unique towel pieces should definitely contact towel manufacturer for the same. Make sure to have a look through the vast collection of clothing that the supplier has in store. After selecting the required pieces state the bulk needs to the help team. You can even get discounts on the selected products, hence hurry!