Towels Have Always Been an Essential and Now, They're Trendy Too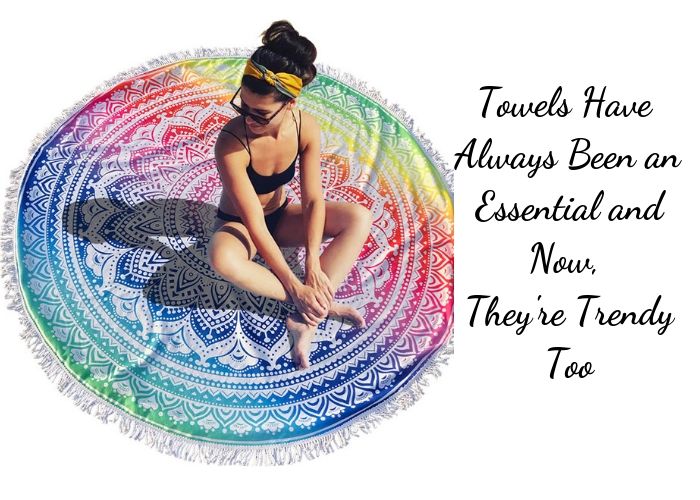 Towels might seem to be simply, universal and an essential. But it is a lot more than that. It can effectively enhance the decor of a bathroom and beach towels today are used as a fashion accessory. It is available today in a variety of sizes for various purposes and cotton towels are not your only option, microfiber has revolutionized and improved the choices available to you.  You would need towels to travel, while playing golf or hitting the gym and for the beach, it is an absolute essential. A lot of businesses have also started using custom towels as a way to promote their business.
Myriad Hues and Tones
Gone are the days when towels were only available in neutral colors. They are designed today in a wide array of colors ranging from the deepest blue and jet black to the most vibrant of oranges and reds. It is also available in gorgeous color combinations to jazz up bathing experiences and also accentuates the decor of bathrooms.
Prints and Motifs Galore
Color is not the only improvement that we ought to be thankful for! Towels today are readily available in any kind of prints and motifs. From cartoon and anime characters for the wee ones to psychedelic and abstract prints for the lovers of punk and rock, it is a statement piece and not just something you dry yourself with.
Custom-made Towels Makes for Excellent Gifts
Towels are an excellent choice for promotional product as it gives you a lot of space to boldly flaunt your corporate name or logo. By getting in touch with a reputed towel supplier , you can submit your design and be able to create fab towels to be given away as promo products or as gifts to employees during the holiday season.
Even hotel owners can think about prepping up their bathroom decor with the addition of fun and colorful towels so that guests feel pampered and keep coming back for more. A towel supplier can provide you with excellent deals on bulk purchase.