Tips For Bulk Ordering The Best Organic Towels For Your Store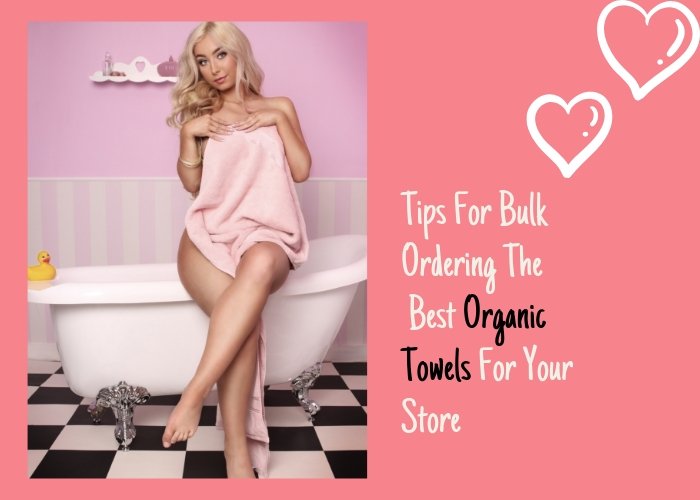 There are many different types of natural bath towels to choose from in the market. It can be anything from cotton, bamboo, linen, hem and even wood fiber. Each of the towel made of such fabric has its own unique look that sets it apart from the rest. Not only this, the natural fiber also lends a distinctive feature to the final product . In the history of sustainable and eco-friendly towels, bath towels are the first products that are being revolution for an ethical output. You can find domestic towels being constructed accordingly . But nowadays commercial towels are also being made in such manner so that hoteliers and restaurant owners can take the eco-friendly route.
Hence popular bath towel manufacturer have come up with a huge assemblage of such unique towels you can have a look at. Meanwhile read on to know more about the tricks to choose the best organic towel in the market.
Au natural
Look for 100 % natural fibers without synthetic additives or chemical finishes. While searching for the purest and natural towels for your store, make sure to check whether any kind of artificial fiber has been blended with the finished product. Also make sure that no kind of chemical finishes has been added to the fabric to five it a velvety sheen.
Appropriate weight
Consider the towels weight to determine the thickness. The ideal bath towel should weight between 400 to 600 GSM. If it weights anything lower than this, then it means that the quality has been tampered with. Hence , make sure you weigh the towels properly before determining to purchase them in bulk.
Inclusive design
Look for various colors and textures when bulk purchasing the towels. This will allow you to cater your towel pieces to a diversified customer base. Not only this, make sure to select quirky towels that has fun accents as well. It can be anything from lace hemlines, tassels and even pompom beads.
Certified Quality
Choose natural bath towels that are made of good quality fabric types. While purchasing for the ethically made towels, make sure scrutinize the quality of the same. The ideal bath towel should be soft and highly absorbent.
While selecting the fabric types, make sure to opt for certified organic cotton. These towels are generally plush and takes a little longer time to dry but nonetheless greater in quality.
Bamboo viscose towels feel silky soft hence perfect for making kids towels or delicate vanity towels. The bamboo towels are ideally made with 100% bamboo viscose which is a fast drying and lighter fabric.
Retailers who want to include exclusive towel pieces in their store can get in touch with one of the popular manufacturers. All you need to do is browse through the unique collection of clothing that the manufacturer has in store . After selecting the required pieces state the bulk needs to the customer care team of the bath & Turkish towel manufacturer.