The Best Beach Towels To Invest In 2019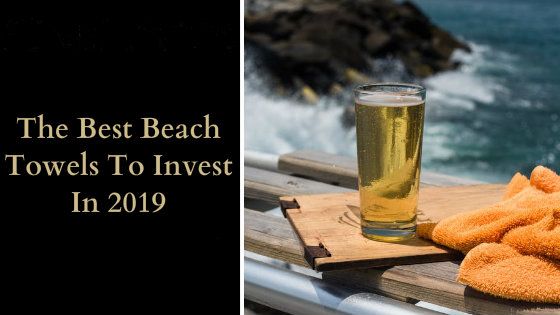 When the sun and the sand start calling, people start gearing up for the much-needed summer vacation. There are so many things to shop for like food, skincare products and definitely the beach friendly clothing, towels being the most important of it. There are so many towels to choose from like oversized towels, multi-purpose ones, as well as designers. The blog contains a list of all different types of towels that range from affordable to splurge-worthy. The designs are impressive and not trends of the year are included in the list.
Towel manufacturers have also come up with cool designs that are worth the bulk order, that retailers can have a look at.
Art deco copper flowers –
This is the most unique designer towel that you can add in your summer vacay checklist. The design is printed on a polyester micro-fabric making it resistant to water and other types of abrasion. The terry back white cotton is fast-drying, hence a must-have for the beach. The towel is also machine washable hence easy to care too.
Living coral –
Pantone color of the year is living coral. You can instill the same not only in your clothing but the towel as well. Soak in the tropical sun rays by lying on this oversized terrycloth towel. But trendy and comfortable, these work great for bath purposes as well.
Poinsettia –
If floral is your aesthetic, then a poinsettia towel is something that you'll definitely need. The design is very much summery and tropical in nature, hence will definitely suit your vacation aesthetic. You can also opt for other types of floral designs like tulips and Chrysanthemum.
Scandinavian leaves –
If you've always loved botanical prints but wanted something different, then the Scandinavian printed towel will be a great option for you. The colors are also unique, like black, grey and gold, a fresh alternative from the typical towel colors. You can also use it as a sarong or a mat according to your needs.
Positive quotes-
Good vibes, let beach be the thrill, these are some of the quotes that have been printed on the towels to give it an extra swag. If you want something French and chic then, towels with pretty poetry lines are also available with the manufacturers. Basically, the idea here is the quotes should be relevant to the vacation theme.
Retailers who want to include such designer towels in their wardrobe can get in touch with one of the popular wholesale beach towel manufacturers. To have a look at the collection of products, all you need to do is browse through the unique collection of clothing that the supplier has in store and state the bulk needs to the customer care team.