Sports Towels, Personalization and Promotion – A Match of Success for Small Businesses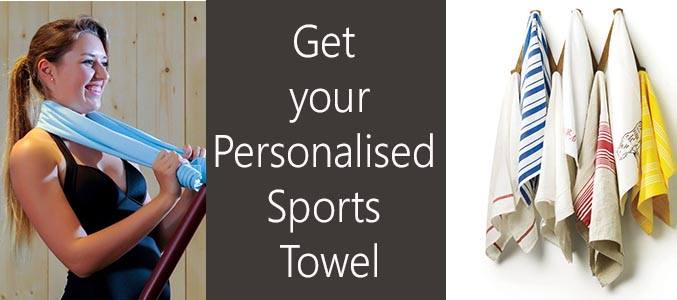 There exist many types and varieties of towels and sports towels wholesale dominates them all. But small businesses fail to realize that there's more to this variety than what meets the novice eyes. Unlike others, sports niche has been hugely successful in promotional clothing. So, small businesses can use custom sports towels to promote their brands, products and services.
Are Custom Sports Towels Really so Popular?
To put it in sweet and simple word- 'Yes'; and there are plenty of legit reasons behind that. Over the years, sports towels suppliers and manufacturers have upped the quality of their products by a large extent. These towels today, comparatively, are made using better fabrics. They are dri-fitted and qualified and efficient human capital is used to make sure the final product is beyond perfect.
So the consumers get the sport towels that are soft, cozy, warm, with better absorbing, wicking and ventilation properties.
Towel Business Owners
Small businesses, who deal in towels or sports uniforms, can use these wholesale sports towels to promote their brand. They can use the customization option that manufacturers offer very easily and conveniently. They can add the name of their businesses, play with different color combinations and designs and make their bulk more customers friendly.
Remember, personalizing and promoting your business is different from private labeling. Private label process is much more complex that requires whole different plans and strategies. For now stick to simpler method to promote and expand your business.
Other Businesses
Other businesses that are in the sports niche can use customized sports towels for promotion. They can promote any of their products or services, as long as it has to do something or anything with any particular sports.
Some of the popular businesses or professionals that often use this promotional method include –
Sports clothing business

Balls business

Shoes business

Sports accessory business

Sports clubs

Coaches / teachers

Sports club management company
The list can go on further. But you got the gist- these businesses and professionals can customize big or small sports towels, imprint their products, services or brand name and promote their businesses easily.
So if you own any sports related business and looking to promote it- personalized sports towels would be the best option for you.