Personalized Sports Towels is Trending Right Now, Got Yours?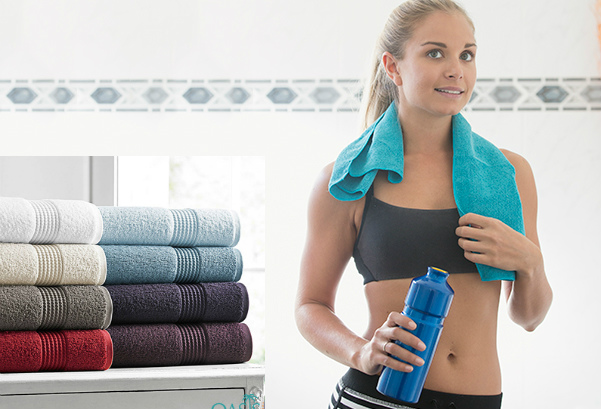 It is always better to be over-prepared when it comes to outdoor activities and workouts, especially during the summer. For a fun and relaxed workout experience, it is beneficial to have a towel in the pack that can provide relief after a long, tough day. Whether you agree or not, you are surely going to appreciate the cooling properties offered by a towel after a hot adventure or scrimmage. Since they're such an essential item of daily use, business owners can use it as a promotional item to boost their corporate name and logo.
Promote Your Sports or Fitness Event
Everybody would be giving out t-shirts, jackets, caps or something like that during their promotional event. But you can stand out from the rest by going for something that is a bit unconventional and unexpected such as sports towels personalized. Towels offer a lot of space where you can comfortably make your corporate name and logo stand out as well as add fun and abstract prints and patterns to make it attractive. The aim is to entice recipients to use it regularly and take it wherever they go so that your business name gets better exposure.
Giving Away Sports Towels with Logo is the New Trend
Use sports towels with logo for your next promotion! It can be given out during events or to attract fitness freaks to join your gym's membership. This will be liked by individuals who are big outdoor and fitness enthusiasts. For people working out in the gym, it is always nice to have a towel that is their own because rigorous physical activity induces a lot of sweat and perspiration which might spread germs.
There are so Many Different Sized Towels to Choose From
When indulging in outdoor or sports activities or hitting the gym, there are different sized towels that come in handy. The sports towel size is decided upon the kind of activity that one is indulging in. Hand towels are required when one is working out on the treadmill or other such exercise equipment and need to keep the hands and face dry. Post-workout, bath towels are required by those who like to feel fresh before leaving the gym and heading out.
Gym owner and other business owners looking to promote their brand and company name can get in touch with reputed manufacturer and wholesaler of sports towels personalized and get customized bulk sports towels that are super absorbent featuring the business name and logo at amazingly low prices.
Recommended for you: What Makes Sports Towels More Than Just An Athletic Accessory? – Towel