Sport Your Attitude Hydrate Better with Customized Sports Towels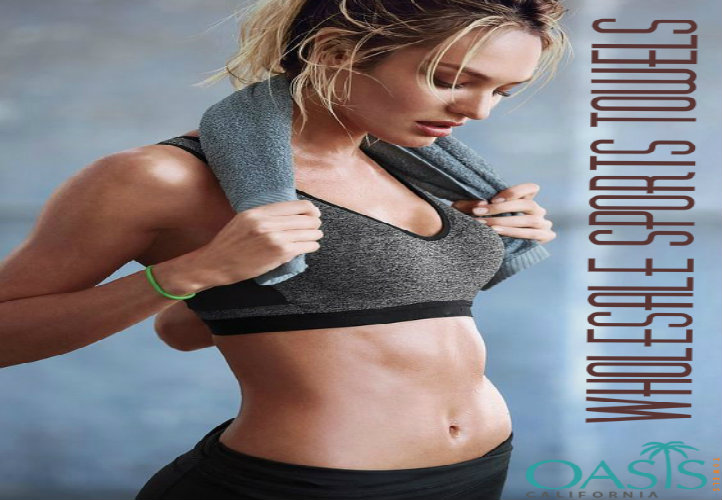 Before elaborating on the convenience of having a sports towel by your side, it would be beneficial to distinguish between a regular cotton stitched towel from a customized sports one. The benefits of owning the latter piece of nuanced fabric can be better explained in the following facts.
Customized Sports Towels are a blend of rich micro fiber, and polyester woven together with a dri-fit fabric, to allow maximum absorption of sweat from the body, to keep it fresh and energized for the next hurdle. These towels offer a soft and fluffy feel when rubbed against the body and offer supreme comfort as it suck up excess moisture and is ready to be replenished after wringing the extra moisture from it.
Customized towels are specifically designed keeping in mind, the priorities of professional sport like swimming, diving, baseball, soccer, football, tennis, weightlifting etc, where athletes need to get ventilated constantly and get rid of the water, mud, sand and sweat from their bodies and equipments. And all it requires of them is to wipe off the residue, wring it up without totally drying it, and soak it in water to have it soften up for more use.
It is also extremely useful in the case of an entrepreneur looking to extend his chain of fitness studios around the city, wherein he will be well advised to stamp a unique logo or image on his ancillary products such as on sports towels specially used by members of his fitness chain that will help in creating brand loyalty.
Moreover such fancied feather cushions are just equally easy to carry and travel around, as it can be easily pinned up in front of your hand bag, or can be tucked inside without occupying a large space.
The new range of personalized sports towels are in great demand with people who are interested in having their preferable initials don their designer range, and with initials ranging from A-Z, the idea of owning a personalized hand towel has taken up to a whole new level.
Sports towels are instrumental in building a cohesive team unit. In any team sports coming together of people of different mindsets are united only by the passion for the game they play, and by providing them the team's customized sports towel will go a long way in building team spirit and unity.
Lastly it just isn't a sportsperson necessity, but these are hugely assertive in all human functions, and when you surf online you can come across a number of top-rated sports towel manufacturers and suppliers. They are into the operation of selling sports towels wholesale, whereby you are able to save a lot on your purchase after engaging in a bulk buying spree.