Smart Cooling Towels Are Here to Cool You Off in Extreme Heat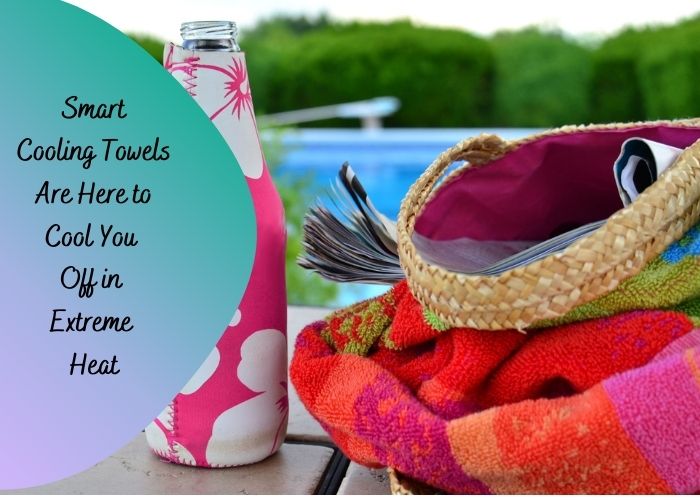 The newest towel in the block is the cooling towel with high technology that gives comfort during temperatures rising up and during high physical activity sessions. The activation process is simple and the benefit lasts for hours. Due to its high absorption rate its perfect for outdoor events and gatherings. It is highly sought after by sport clubs, athletes and fitness enthusiasts around the world and the manufacturers are happy selling cooling towels bulk quantity.
How does a Cooling Towel Work for You?
All you have to do is immerse it in cool water or ice water and wring it out. Moisture present in the fabric starts spreading and evaporates at a faster rate. This when placed on your skin, absorbs the perspiration quickly and leaves you dry and comfortable. A cooling towel stays effective from two to five hours depending in the weather. They can be reused after one use, just by re-soaking it, wringing it out and placing it back on your skin.
Caring for Your Favorite Cooling Towel
Your cooling towel should be stored damp in a container. Some experts recommend soaking the towel in a mixture of ammonia, mild detergent and warm water. You can wash it in the machine in cold water but you must not bleach or tumble dry it in the machine. You must not use softeners, or iron it or store it in the storage containers for long periods of time.
Let the Cooling Towel Work Its Benefits on You When You're Hot
It can be reused over and over again. It contains 100% microfiber which speeds up cooling process. You can activate it with cold water and snapping it in the air. It is easy to carry, lightweight and free of chemicals. It provides protection from UV rays up to UPF 50. Absorbs sweat efficiently and stays cold for hours. Washable in machine.
Building Diverse Fabric Brands are Easier Now
If you specialize in selling towels as a big retailer, or as a small business or as a customized private label, wholesale manufacturers can help you earn more recognition. Expand your collection of high-end towels, masks and many more with the help of the best Turkish towel manufacturers in USA. Order in bulk from mask manufacturers USA and add high quality face masks to your store along with other fabric items and watch your business grow. These suppliers also help you with designing a solid business plan for new ventures and its production to delivery.
Stop procrastinating and start connecting with renowned suppliers and watch your venture take-off high in flying colors.