Quality Checks You Need To Ensure For the Best Bath Towels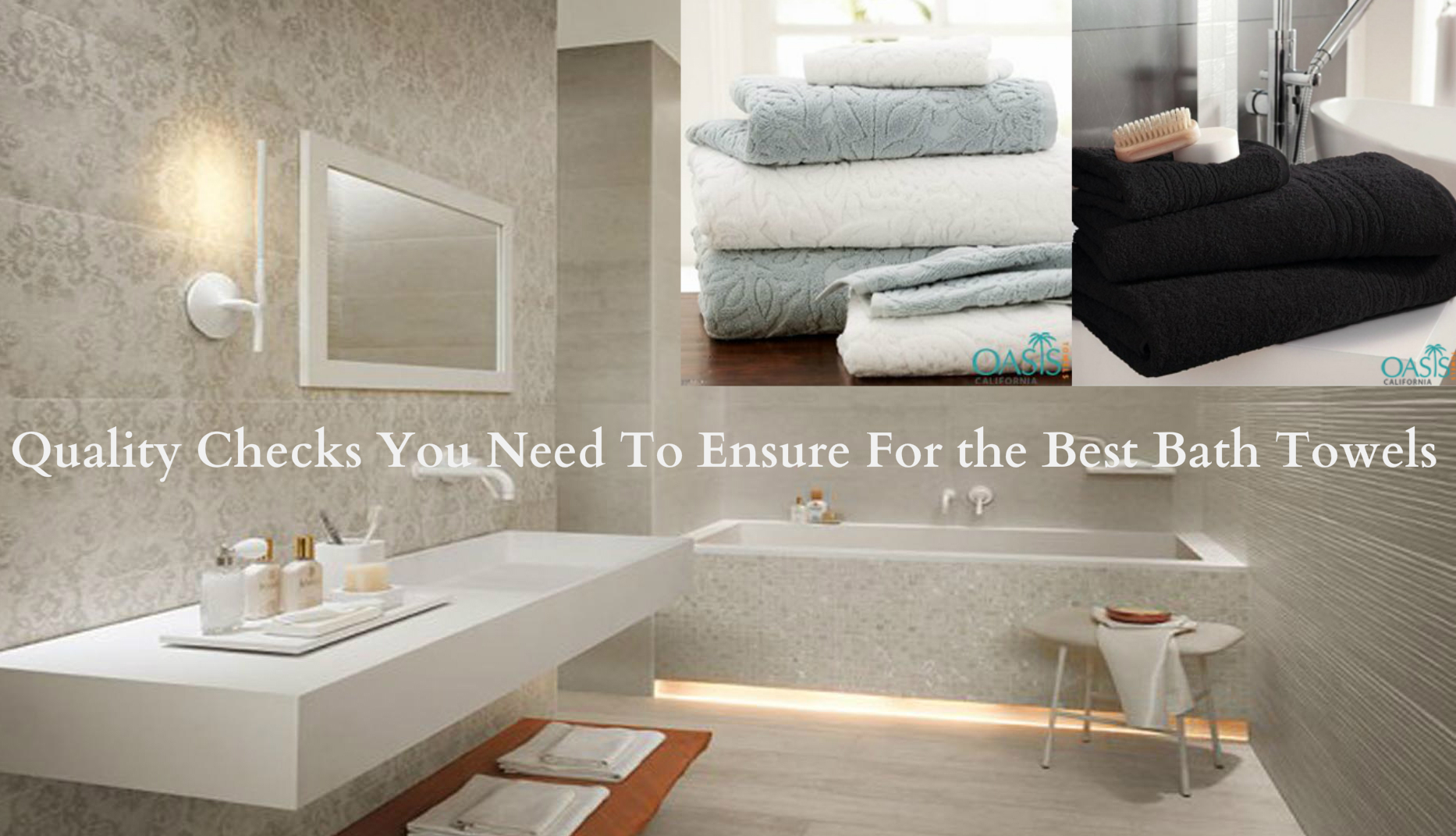 Toilet accessories and their hygiene and quality have major contributions towards our well-being. One should especially place close attention to the quality of the bath towels that they use.
However, it might be difficult for people who are unaware to check for the best quality bath towels. This is the reason, why we have decided to let them know about the things to check before deciding on the right bath towel.
Here are some of the qualities that are absolutely essential –
Absorption Capacity
Addressing first things first, this is the primary reason why any of us need towels. Cotton yarn towels are very absorptive and gentle on the skin. One could also go for a little more exclusive material like bamboo towels.
If you have never heard of bamboo towels, you are missing out on a lot of amazing toilet accessories. Known for their gentle nature, it is the choice of connoisseurs.
Towel Weight
While this might seem like an unimportant criteria to check, towel weight is very important, especially while travelling. In an ideal situation, one would want a towel that is light weight and easy to manage.
Price
This is probably the most important point. The whole point of it is to get the best – in your budget. Thus, the driving contingent in this scenario is the money you are looking to spend on your towel.
Many toilet accessory retailers are buying their products from wholesale bath towel manufacturers to give their customers more options in different price ranges.
Durability
Some towel fabrics are more durable than others, making towels last longer even with regular use. Cotton fabric is generally more durable than rayon; so is cotton – polyester. However, the latter isn't as good at absorption like the former.
In gist, if one follows all of these checks, then they are bound to end up with quality towels within their price range. Also, retailers could get towels tailor-made for their buyers from custom towel manufacturers.
Also, buying towels isn't all of it. One needs to maintain proper hygiene by regularly washing and drying their towels in sterilized or anti-septic lotion solution. They could also use drying agents to keep them smelling good at all times, for house guests as well as members.
In fact, while travelling, one should also check towel hygiene at hotels to make sure they do not contract any skin disease from using it during their stay.