Placing Orders for Personalized Team Sports Towels? Here's What You Must Prioritize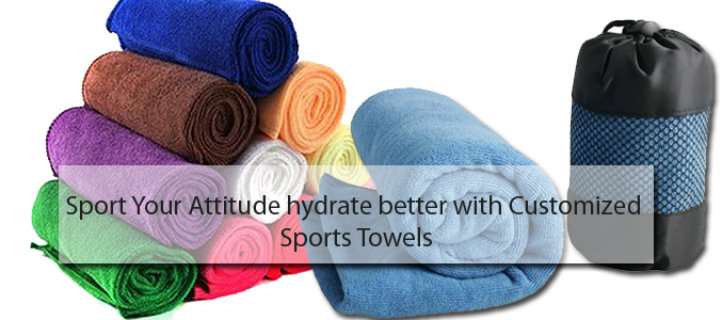 Designing any sports team kit is seldom easy these days. The fact that you will have to focus on the most applicable inputs that are thoroughly compatible with the cause, can make things a little more trying than usual. Whether team apparels or sports equipments or fringe necessities like towels, everything needs to be in order so as to boost the performance of the players in every way possible. For those who may have been giving sports towels the back seat, this may be time to wake up and understand the importance of these otherwise overlooked options. The fact that they offer immediate comfort to players / athletes from perspiration is not to be taken lightly.
So, when you place orders for customized or personalized sports towels, there are a few things that you must look into meticulously before signing the deal. It all starts with understanding the materials / fabric that is best suited for the cause. For all you know the fabric for bath towels and sports towels bear earth and sky difference. While the bath towels are thicker and heavier with high fiber density, sports towels are the exact opposite. The latter is best when light weight with less fiber density, yet strictly absorbent from the very first use itself. The aspect of quick drying ability should also not be ignored while choosing the materials. More often than not, wiser buyers opt for microfiber or bamboo options each of which has gained massive reputation in being pro sport in nature.
All customized sports towels usually bear the team logo and other designs and colors that symbolize their teams. Other than opting for applique, embroidery or other detailing methods as such, it is best to choose sublimation prints for the purpose. Sublimation prints are best compatible with sports towels or anything in the sports kits for that matter. The fact that the ink in this process of printing in injected right into the fiber of the fabric makes it super sustainable while making not interfering with the surface of the fabric and thereby, the skin.
Besides making the right choice of fabric and prints, it is also very necessary to choose the right manufacturers of the same who are capable of producing your requirements at a budget so defined by your limitations (if any). Getting across to the right manufacturers is as good as half the job well accomplished.