Look For These Signs When You're Thinking Of Switching Towels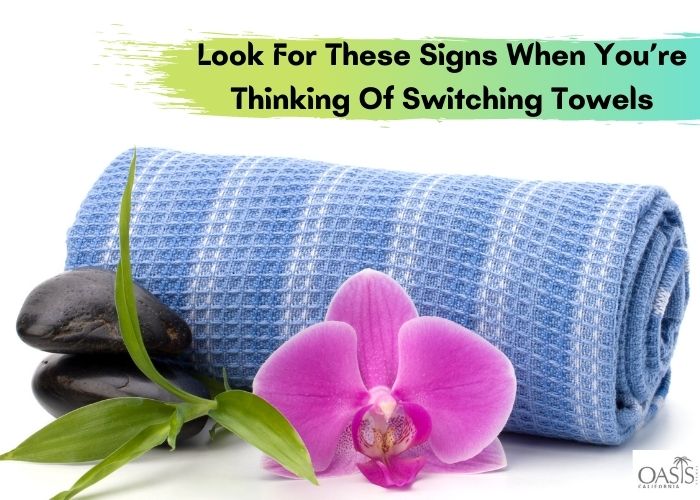 A regular bath towel can be effective at keeping you dry, but with the frequency at which they are re-used then re-washed, drying yourself may potentially result in some unpleasant effects. If you're serious about changing your bathroom linen, from bath towels to hand towels, here are a few signs it's time to upgrade to organic towels wholesale.
You are concerned about the environment
It is common knowledge that organic farming is safer for the climate. According to a new report, organic farming systems emit 48 to 66 percent less CO2 than traditional farming systems. It's also no wonder that the world is heating up — just look outside or switch on the Weather Channel and see.
You currently have organic bedding
Chemical off-gases are generated by more than just your bedding. Since they are manufactured similarly and go through a similar method, the towels emit unfavorable off-gases from the different synthetic pesticides and fertilizers utilized. When you wrap a wet towel around your face or pat your face dry post a shower or bath, you're inhaling pesticides, insecticides, formaldehyde, and other poisonous chemicals. Isn't it time to make the transition in other rooms now that you've done it in the bedroom? Since it is the filthiest and second most used room in the home, the bathroom is an excellent next stop on the path to a greener home.
Your skin is dry, red, and flaking
Are you performing a rigorous morning and evening cleanse, but your skin has been visibly red, infuriatingly dry, and even pathetically flaky, almost out of nowhere? Probably it's time to blame your towels! Standard bath towels are treated with several toxic chemicals, which can leave your skin physically and visibly distressed over time, particularly if you have extremely sensitive skin or struggle with eczema.
You buy new towels more often
True, you can use a bath towel three or four times until washing it, but chemically modified fabrics degrade faster in the wash and gradually give up. Although cotton is the most commonly used material for towels, cotton goods containing inorganically cultivated and harvested cotton are manufactured at a plant and subjected to a chemical treatment to "ensure" durability, wash after wash after wash. However, certain chemicals have been shown to degrade the crop's normal, antioxidant properties, resulting in faster overall degradation.
If you're tired of purchasing and re-purchasing towels, it's time to embrace cotton organic bath towels.
Business owners looking to buy luxury towels wholesale, contact reliable manufacturers, and place a bulk order immediately.
Audio Version : Look For These Signs When You're Thinking Of Switching Towels