Know How to Choose the Best Baby Towel Online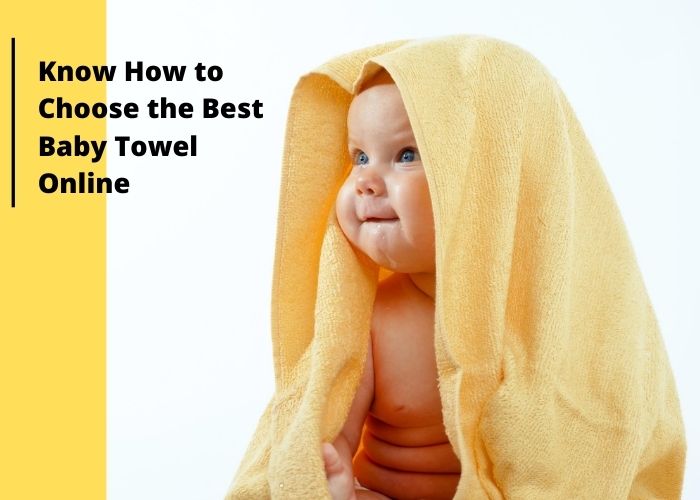 It is an unwavering joy that surrounds the house when a new born is brought in. this is seen mostly with the mums. And this increases with time too, when they go shopping, play together, start sharing quality time during bathing. The small ones can be difficult to take care of and an give you a hard time while taking a bath, so if you are looking for something suitable for your little one then you need to take a look at the anti-bacteria towels that can provide them a moment to remember and will always look forward to.
But when you are choosing the best pieces of wholesale baby bath towels, you need to take a look at the tips you should follow in order to get the best designs for your little one. Take a quick look at the blog below to know what we are talking about:
High absorbency rate
You can take a look at the label of the towel which will show you what material it is made up of. Absorbency is number one in the priority list when shopping for kids towels. It means that every time you are purchasing for your toddler it should have a high absorbency rate naturally. Both, bath and hand towels made of cotton are mostly absorbent.
Anti-bacterial
No mom will want to see her baby sick for an avoidable cause. Bacteria can cause ailments that will be harmful to your body, only if detected on time. Now you can avert this by getting something that will have an anti-bacterial quality. So we would recommend getting something that will have this quality so that you can prevent skin infections on your baby.
Quick dry
When you are scrolling down an e-commerce site while choosing the best towel, you should also keep in mind that the towel is quick dry. If its not a quick dry material, bacterial growth and a stench will develop over time. A good luxury soft towel should absorb water quickly, and should also let it go instantly as well. Cotton bath towels are the best choice for this.
Business owners searching out for the best designs of sublimation towels wholesale then you should take a look at what the leading baby towels manufacturers are coming up with. Take a quick look at the designs and order now!
Full Audio Version : Click Here