How To Keep Your Baby's Towels Soft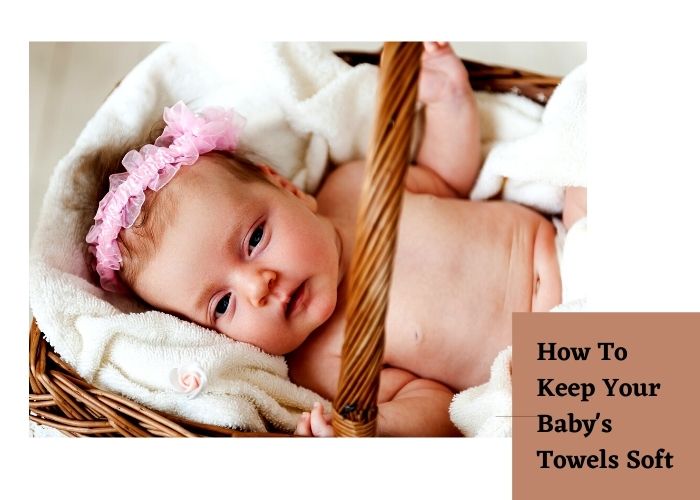 Hooded towels are a must-have item for any baby's layette. A mother might easily go through two to three towels every day because bath time is crucial in daily activities. A soft fluffy towel is essential for drying off the baby and keeping him warm and safe. Because no one likes to wash every day, keeping a large supply of these essential items on hand is critical.
Why is bath time so essential in the lives of a newborn, new moms wonder? The answer is simple; it is utilized for basic hygiene and as a ritual to soothe and quiet a kid before naptime and night. Order and tradition make it simpler for a child to shift from day to night. Bath time is a bonding moment for parents and kids; it is a chance to introduce water toys to enhance skill development. It is time for a kid to receive their caregivers' full attention to avoid mishaps. So that the caregiver is not distracted, the bathing area should be mobile phone-free.
Hooded towels are the most user-friendly product. To provide enough coverage for a newborn, towels should be at least 29″ by 29″ in size. Cotton is always the most sought-after fabric. It is pure and gentle, and it will not create redness or rashes on your baby's sensitive skin. A customized baby towel is a sophisticated way to make bath time more enjoyable. As your baby develops, you may begin covering him in larger hooded towels that measure 28″ by 50″. These should endure until toddlerhood and may even be used as a beach or pool beach towel as well as a bath time accessory. They are available in a range of colors at the baby towel manufacturers, including character hoods to promote imaginative play.
If you've been lucky enough to get lovely cotton towels as baby presents, or if you've gathered them yourself, you'll want these items to last without tearing and stiffening.
Here is some expert advice on how to wash, dry, and stain-treat baby towels.
As a general guideline, one tablespoon of detergent should be used for each wash load. Too much soap can leave a soapy residue in your wash, attracting dirt and making it feel sticky.

Bleach and other whitening chemicals, which can damage needlework or appliques and produce discoloration, should be avoided.

Stains should be treated as soon as possible with simple club soda.
If you are wondering where to buy in bulk online towel, business owners visit the website of a popular bulk towel manufacturer UK now.
Audio Version : How To Keep Your Baby's Towels Soft