How To Choose The Best Premium Towel For Your Home?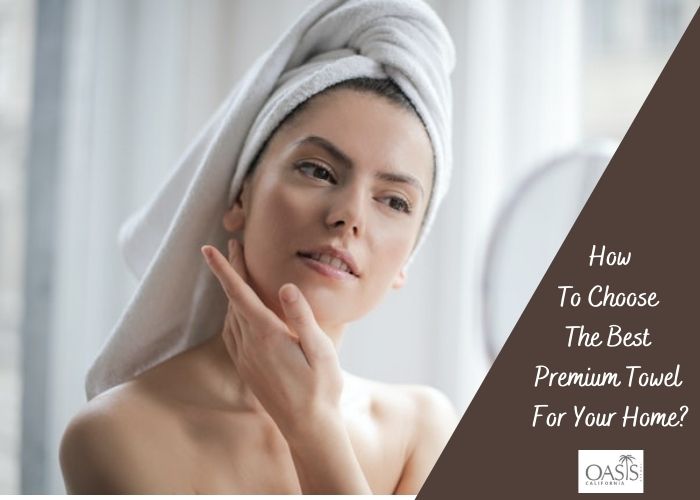 There are many different types of natural bath towels to choose from. It includes a variety that varies from, cotton, bamboo, linen, hemp and even wood fiber. Each one has its own unique look, feel and absorbency rate.
Some of these are certified organic, while others are produced via sustainable methods. In fact one of the popular organic cotton towels wholesale supplier has come up with a collection that you can have a look at. Read on the blog below to know more!
Look for 100% natural fiber towels without synthetic additives or chemical-finishes. Since you are looking for the purest, most natural towels make sure they are certified organic or produced through sustainable methods. Avoid a natural and synthetic fiber blend.
Choose natural bath towels that feel good and are highly absorbent. The type of natural fiber used in a bath towel contributes greatly to how it feels against your skin. It also determines how well the towel absorbs water and how quickly it dries after use. There is a unique variety that you can choose from-
Consider the towel's weight to determine thickness. The weight of a towel refers to the fabric density and is measured in GSM. Towels with a high GSM, such as 550 – 700, are considered medium to heavy weight. They feel thick and plush, making them a favorite for the bathroom. A lighter, thinner towel will have a lower GSM, which is a good choice if you like a flatter, less plush feel.
Look for textures and colors that suite your bathroom décor. Most bath towels are made from terry cloth, a looped pile fabric. You'll find terry cloth comes in a variety of textures ranging from plain to classic twill to fancy jacquard geometrics and florals. You can also look for natural bath towels made from alternative fabrics such as a non-pile flat weave commonly used in linen bath towels or a cotton waffle weave known as a "spa" towel.
Contact one of the popular hotel towels manufacturers and communicate your required for premium towels for your bulk investment. Make sure to browse through the vast catalog and select from an array of organic towels that the supplier has in store. You can even avail discounts on the products!
Audio Version :