Have a Luxurious After-Shower Experience with Soft bath Towels!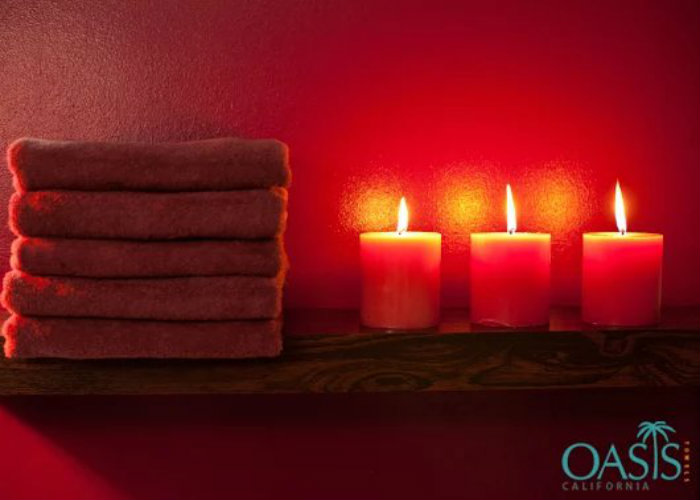 Towels are one of the most useful items that you need in your bathroom besides a sweet smelling soap or cool splashes of water for a rejuvenating bath. Have you ever paid as much attention for choosing the right towel as you did before selecting the brand of your soap or your bathroom furniture? If no, then it is high time you look into this yet another factor that hugely contributes to heighten the opulence of your bathroom. Towels are used for many reasons, be it wiping your hands off after a wash or drying up your whole body after soaking in the tub for a while.
Get rid of your old rugged bath towels that no longer satisfy your requirements. As it lasts for a longer span of time in your wardrobe, it loses its softness and becomes harsh on the skin. Does wiping with your piece of absorbent make you feel as if you are rubbing your skin with a scrubber? Your kids or spouse surely desire a feathery piece of fabric to cover them up after taking a dip into the swimming pool. Then you will have plenty of options in front of you with the online bathing towel shops. The items come in various colors, shapes and sizes just according to what you and family want.
Online stores offer you the bliss of shopping, sitting on your couch at any time that you find convenient. No more running to the shopping malls as shops have come to your home with the help of modern technology. By browsing the online catalogs of the top e-stores, you can select the items that will perfectly serve your purpose. Quality bathing accessories are available in the leading e-shops which will add a dash of vibrant tinge to your bathroom. Enhance the utility as well as the aesthetic appeal of your most private corner with a minor change in your bathroom decor. Buy top rated products from world class towel manufacturers at competitive prices. You can also get concessions as a bonus when engaging in a buying spree of bath towels in these web-shops. Now allow the spongy textile to wrap you up with pleasure and savor that delightful after-bath freshness!