Guide on Purchasing Hotel Towels: Ensuring Maximum Guest Satisfaction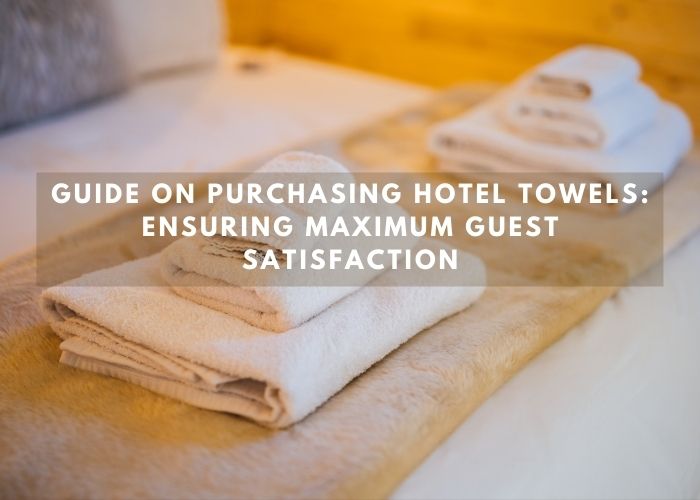 Full Audio Version :Guide on Purchasing Hotel Towels: Ensuring Maximum Guest Satisfaction
Whether your guests are staying for a week or a night, you'll want to make them feel right at home with the comfort of premium hotel towels. However, providing the correct products for your hotel's spa facilities or bathroom is not as simple as it may appear. While browsing our website, you will come across various towel materials, border kinds, and other aspects that may influence your selection. You've landed at the right place if you're concerned about any of these issues. Even if you already know you need a bath sheet instead of a conventional bath towel, this hotel towels guide breaks down crucial purchase aspects like price, weight, and material so you can pick the best choice for your particular business.
Sizes and styles of hotel towels that are often used
Bath towels are available in a range of sizes at most hotel towels manufacturer, with each size serving a 'best' function for your visitors.
Bath sheets:
Regular bath sheet size varies from 35″ x 66″ to 70″. These are comparable to bath towels but larger in size to give more surface area for covering and water absorption.
Bath towels:
Bath towels come in sizes ranging from 20″-30″ x 40-60″. Bath towels make it easy for guests to dry their hair and bodies after a bath.
Bath mats:
Bath mats are typically 20″-22″ by 30″-36″. These give an extra towel for guests to use to keep the floor dry when bathing, as well as to assist prevent slips and falls while drying off.
Hand towels:
Hand towels are available in sizes ranging from 15″-18″ x 27″-32″. Hand towels make it easy for guests to dry their hands after washing them.
Washcloths:
Regular washcloth sizes are either 12″ x 12″ or 13″ x 13″. Washcloths are perfect for providing a means for guests to clean their bodies and faces.
Depending on the degree of facilities you want to give for your visitors, you may also want to supply bathrobes! Bathrobes are likewise meant to drape around your guests, but they include sleeves and a collar to better accommodate the body. Some robes come with a wrap-around belt to keep the robe in place while your visitors clean up or rest in the spa. Because they absorb more water while wet, they do not dry as rapidly as bath towels.
Choosing the most appropriate towel weight
The weight of towels is an important factor to consider while selecting them. Because the weight of a towel is measured in pounds per dozen, it is critical to compare similar items. Towels weighing 15 to 20 lb. per dozen are significantly plusher and heavier than thinner towels weighing just 5 to 10 lb. per dozen. The thicker the towel, the more absorbent it will be and the more pleasant it will feel.
Heavyweight towels:
These towels often weigh between 15-20 pounds per dozen. They're an excellent luxury option for posh resorts, spas, and hotels.
Medium weight towels:
These towels normally weigh about 10-15 pounds per dozen. They are an excellent basic option for hospitals, hotels, and motels.
Lightweight towels:
These towels often weigh between 5 and 10 pounds per dozen. They are an excellent value for sporting clubs, gyms, and hotels.
The greatest hotel towels for a variety of uses
Now that you've seen a sampling of the towels we provide, it's time to determine which style is best for your event. Our website recognizes that towels are used in a variety of settings, from the spa to the gym.
Summer holidays aren't complete unless you visit your resort's or hotel's swimming pool, and many pool towels include amusing stripes or bright colors to match the warm summer mood. Pool towels are longer than typical hotel towels and have the same smooth, airy feel as spa towels. Pool towels are more absorbent and intended to dry quicker in the sun since they are exposed to more water. They weigh between 5 and 20 pounds per dozen.

Standard bath towels can be utilized in a variety of settings, including health clubs, gyms, hotels, and schools. They are available in a variety of cotton polyester mixes and cotton yarns. They are available in a clean white hue to fit your bathroom decor and weigh 5-17 lbs. per dozen.

Spa towels, which are often composed of superior ring spun cotton yarns, are created for optimum whiteness and to give the best comfort for your clients resting at the spa. They are often thicker and softer, weighing an average of 15-20 lbs. per dozen.
Materials used in hotel towels
Hotel towels are available in a variety of fabrics, the most common of which is 100 percent cotton. But what is the distinction between 100% combed Egyptian cotton yarns and 100% ring spun cotton yarns?
For a delicate feel, zero twist cotton is 30% less in overall weight than standard twisted cotton. It is better for the environment and saves energy because it requires less cotton production than other varieties.

Ring-spun cotton is comprised of 100% cotton and has a velvety texture. It's a long-lasting option for casual to upmarket settings.

Cotton is more luxuriant, absorbent, and softer than other cotton mixed materials. A wonderful choice for any situation.

Open-end cotton makeup combines 100 percent cotton makeup with a low price. Excellent for high-traffic locations.

The cotton/polyester blend is composed of ring-spun yarns that are 86 percent cotton and 14 percent polyester. It is soft but robust enough for daily usage. Excellent for small enterprises on a budget.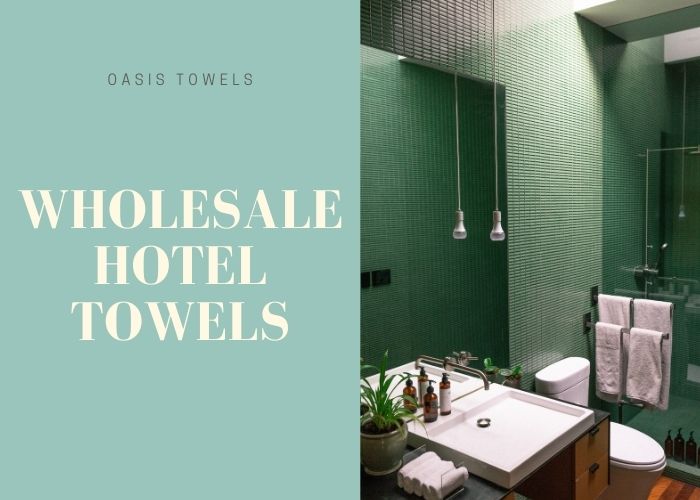 Business owners hit up a popular beach towel manufacturer to place bulk orders if you own a beach-side property and want to give your customers a happy staying experience. Also, talk to a private label towel manufacturer if you are planning to launch your private label hotel towels.
Get 40% Off!! Download Our Latest Catalog