Five Reasons Why Cooling Towels Are Redifining Super-Cool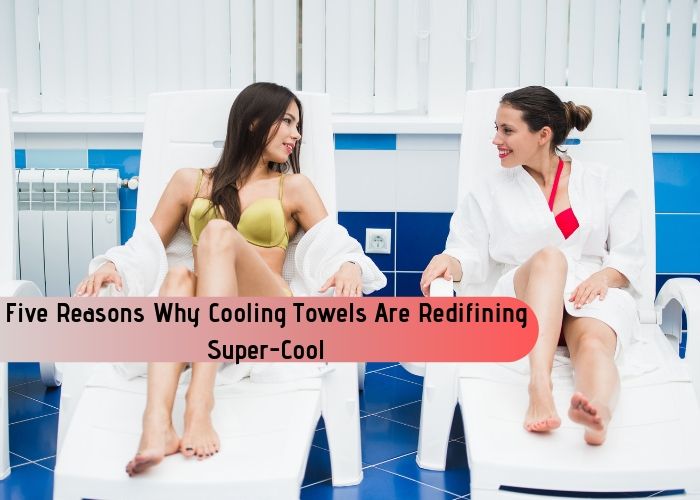 It's summer and that's ample reason why cooling towels are trending. Often the 'go-to' choice for people who want to cool down fast, cooling towel are popular for very valid reasons as they offer their users with a myriad of different benefits. Not integral to the kit equipment of an athlete or fitness enthusiast but cooling towels but their importance is soon being realized by all parties concerned especially in this season because they can play a crucial role in ensuring the fitness and health of an athlete.
Sports which are physically more intensive than others and require athletes to exert themselves comparatively more vigorously carry higher risks of heat-related issues which can be sorted out through the use of these compact, lightweight and durable cooling towels. Premeditated to assist you to cool down after workouts or outside working in the yard or garden, on a long, hot day under the sun, these towels can really help to stay cool for a long time. Here are FIVE REAONS WHY are redefining super-cool (all puns intended).
Easy to use
Cooling towels help you to beat the heat on the go and they are extremely easy to use. As normal as using ordinary towels with insanely high functionality and benefits. You just have soak it in water and wrap it around your head or neck. They are effortless in offering cooling relief to the users in the simplest possible way. When wet, the temperature of these towels can drop by 20 degrees compared to the room temperature. Not only does it work with water but it works with sweat as well. Wrapping it around a neck moist with perspiration will offer the same benefits when the towels has been made wet with cold water, so you don't necessarily need to have access to icy cold water to enjoy the soothing cooling effect that these towels have to offer.
Convenience
It is a very convenient and comfortable option for the summer. One can experience longer relief because these towels are made by custom towel manufacturers from materials that are supposed to hold the cold longer. The materials of different brands of cooling towels available for sale in the market may vary somewhat as different materials have different qualities but they all have more or less the same functionality.
Multitude of Options
The market for cooling towels has expanded exponentially and the rising demand has ensured that manufacturers and retailers have begun to take this segment more seriously which has ensured that a multitude of options are available for purchase in the market. Cooling towels aside from their primal functional are now available in super trendy patterns and it's anything from camouflage to starry patterns to funky geometric shapes. Manufacturers have been scaling production of cooling towels wholesale to the effect that these towels are now available in different shapes and sizes to suit different areas of functioning.
Ventilation
Most cooling towels facilitate maximum ventilation primarily because of their microfiber edifice which assures that that the heat from your body has the ability of escaping effortlessly. Cooling towels are the best bet for offering the fastest relief from an increased body temperature.
Versatility
These towels can be used by all age groups and for a whole range of purposes. Right from gym and sports training, running or jogging, power yoga or any physically exerting excercise or activity, cooling towels are your best bet to get instant coolness whenever you need it. This product has been made popular by many athletes and sportspersons using it in different sporting disciplines like tennis and football.