Factors To Focus On While Picking American Bath Towels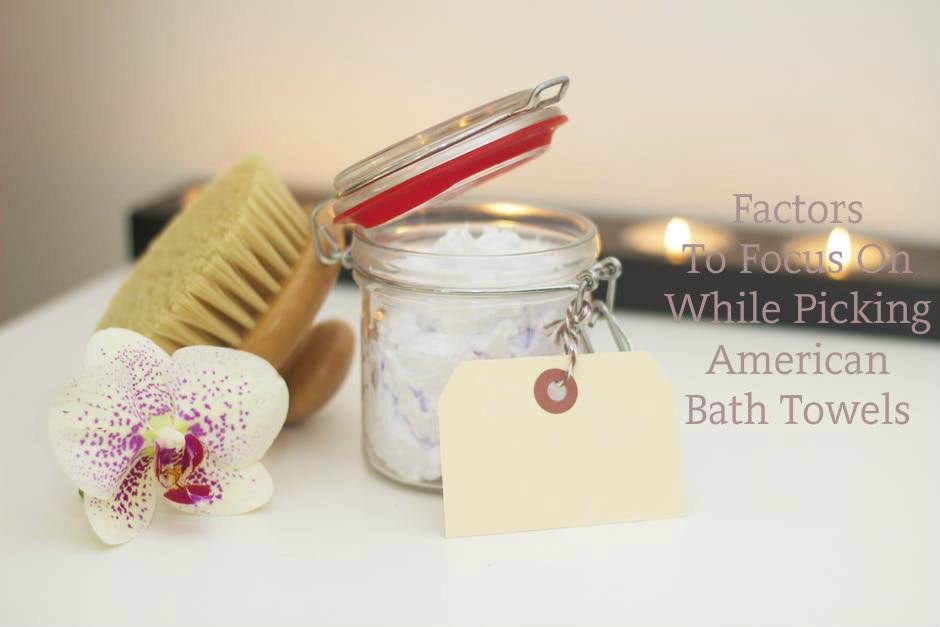 The importance of towels in everyday life needs no introduction, and their contribution remains underrated. You often start and end your day with a towel, and can also decorate your home with the plush looking ones. They get us through messy moments, taking care of our hygiene and offering us the most comfortable post shower experience.
But do you often get confused while shopping for the perfect towel, be it for better bathing experience or to get amazing beach look?
Such conundrums are common and with so many options being provided by the leading american towel manufacturers, it is a tricky and daunting task to go for the most suitable and high quality towels for practical uses in everyday life. Most importantly, they have become affordable in this century, and we have access to all kinds of towels—bath, foot, hand, oven, paper, disposable, sport, tea, wash cloth, etc.
Here are some factors that consumers must focus while jumping into a towel shopping spree for various needs and preferences.
Absorbency is the key
The hypothetical situation of buying a set of new and expensive towels and finding out that they don't absorb water properly can be quite scary! Well, there is no point of buying towels that don't even do their job properly. Isn't it? Thus, the first thing to lookout for while buying towels is whether they are absorbent or not. For a matter of fact, towels have weight measurements (grams per square meter, or GSM) that determine their quality. Thus, the higher the GSM in a towel, the more absorbent it is and to choose a towel set that has decent absorbency, one should always look at the GSM rating. If you don't get to see GSM numbers, explore a heavier towel that has a deep pill and thin yarn.
Thickness is important
If you believe that lighter towels do their job best, you are mistaken. The higher-quality towels are woven more densely, and hence they are generally much thicker. Therefore, it is recommended by the experts to always try and choose the thicker towels that are plusher, absorbent and definitely better in quality.
Check out the fiber content
The other main factor of choosing he best towels is to check the fiber content of the towel set you consider to buy. For instance, if find some Turkish towel set that states "Turkish cotton", make sure to double check the individual label stitched into the towel to make sure that it is one-hundred percent Turkish cotton, and there shouldn't be any doubt about it. Also, it is better to stay away from towels that are made from mixed fibers. They should be completely made from natural fibers or microfiber.
Look for edges
The towels begin to wear out with repeated uses and the edges are the first part to get distorted. Before deciding to purchase a new set, it is important to check out the quality of the edges to make sure they are properly reinforced. You must go for the edges that are double-turned and double-stitched, as they are less likely to fray and also a lot longer lasting.
Last but not the least, decor
Do you love how towels change the interior look for your bathrooms or other rooms? Thus, while the simple, white towel is timeless, you can also look for colorful and decorative ones that come in different prints, or patchwork or embroideries. While choosing the decorative towels, just keep in mind how that decor may affect absorbency or use.
Thus, make sure to choose the best towel set crafted by one of the leading towel distributors.