Customized Sports Towels Creating A Stir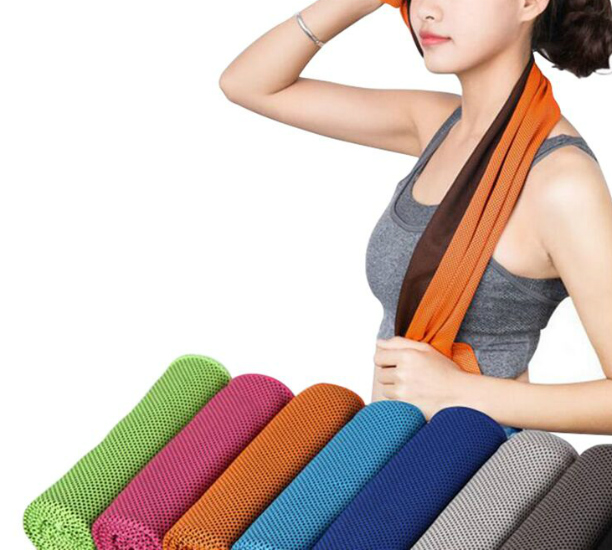 If you are planning to get towels for your sports team, for better promotion and increasing team spirit then go get the new range of personalized towels from the market. Perfect in design, fabric and color, they vary in wide range at affordable rates. Customized sports towels are the latest addition to the category of towels making a lot of buzz with their novelty and freshness.
Lets go through the detailing that one need to follow while ordering these towels for customization :
Form of Fabric
Nothing is more important in case of towels than the material it is made with. Get the absolute blissful indulgence only if the fabric has high quality textures. Is it cotton? Or terry? Velvet? Or a blend? Make sure that it is durable and suits all your team members. A sports towel must have a dry-fit technology so that the rate of absorbency is more, resisting moisture easily. Also, never forget to check its fabric to judge the longevity as rough use might give rise to distortedness of fabric or fading away of the color.
Thickness
Before planning for a logo or monogram customized, check on the thickness of the towel. Depending on this go for the desired design and look. It is very important to get this ides to understand if the design will adapt properly to the fabric without fading easily or getting distorted in a few washes,
Color Choice
A sports towels manufacturer always keeps a lot of color options in his collection so that any kind of design, pattern, print or logo goes well with a matching or contrasting color. Thus in a retail store you will not find any shortage in the inventory of color varieties in these towels. Lighter to darker shades, majestic purple to soothing white , one can get to choose from a wide motley. While choosing the color, keep in mind the theme or logo of your team so that there is a proper balance between the both.
Design and Customization
The last and the most important step is to choose the towel with a desired design customized properly. While getting a sports towels personalized keep in mind to check with the logo, or monogram or even a quote which is inscribed to go properly with the theme and etiquette of your entire team. This synchronization is necessary to promote your team well, as well as boost the confidence of the players. The design should go well with the base color of the towel and neatly done without any obscurity.
Hence if you are planning to buy fresh new towel set for your team members in the next tournament, then why not go a little promotional? Contact your retailer so that he gets your desired items from the top-notch custom sports towels supplier.