Customized Bathing Towels Can Make Unique Gifts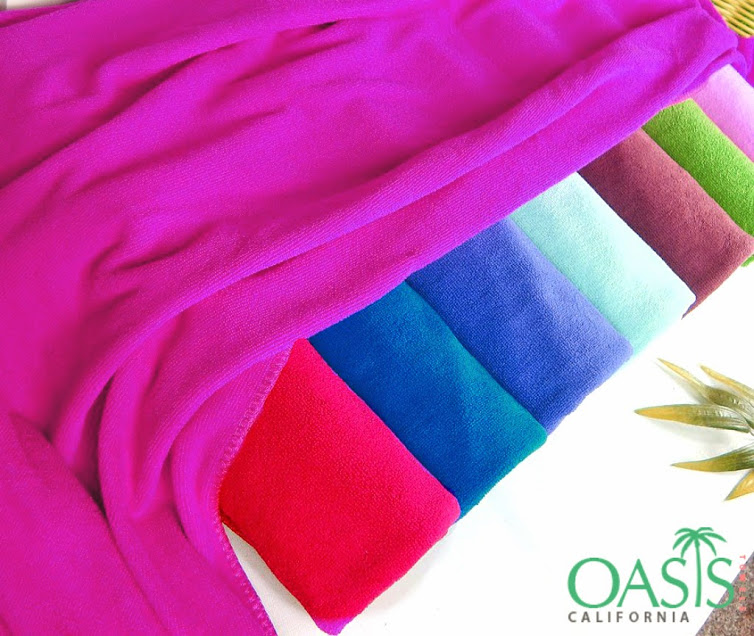 Are you feeling confused while choosing a gift for one of your near and dear ones? Do you want to gift her something really special that will be unique as well as useful too? Then why don't you think of a soft, beautiful bathing towel which will make a luxurious experience.
Varieties of bathing towels are offered by the reputed towel manufacturer. You can get them in various designs, colors and sizes. These luxury towels are made of high quality material with dri-fit technology making it extremely smooth and comfortable on your skin. It also has excellent capacity to absorb sweat and water which makes your skin dry and smooth.
To make your gift a memorable one you can also go for a customization service. The towel manufacturers offer this special service to their customers so that they can design their towels according to their individual taste and requirement.
Here are few benefits for custom made towels:
You can choose a unique pattern from mermaid to sea horse to teddy bear or anything you find suitable to print on the towel to make it ideal for the person you are going to gift it.
There are hundreds of color options from soothing light sheds to bright red, black and blues. You can choose a single color background or else you can also select a printed background with various color combinations.
Customization service also allows you to select the fabric of the towel. If you want you can go for an extra soft quality providing a higher level of comfort for sensitive skins.
The size of the towel and the GSM of the fabric that indicates the thickness are also the other points you can decide upon giving you a lot of liberty in personalizing a product.
You can choose a monogram which makes it easily identifiable. Suppose you want to gift to someone whose name is Dorothy, design the towel with a big stylized 'D' in the middle she will definitely adore it a lot!
Printing a towel with a photo is also a great idea. If you gift a towel to your friend with her childhood photo on it adds an emotional value on it. Or a towel with her favorite star's image also makes it specially meaningful for her.
And last but not the least is the part of packaging. You can also select or conceptualize a right kind of packaging to make it stand out among all the gifts. No doubt a beautiful packaging represents care, creativity and aesthetic sense too.
There can be thousands of unique ideas to design custom towels which not only make it a signature gift but also allow you to express your creativity in an unconventional way.
So if you have an idea gear up to give it a shape!