Why Is The Composition Of A Towel Significant?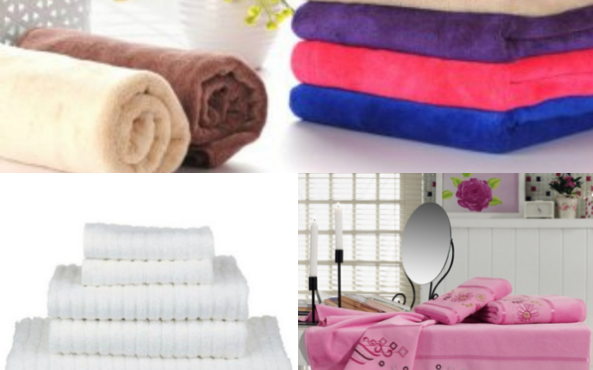 Towels are important and much has been discussed about that. Even the functional abilities of a towel have been discussed much. However, it is the composition of a towel which is constantly neglected. Without understanding the method of towel construction, it is impossible to comprehend their significance.
Different types of towels, from bath to wholesale salon towels, beach towels to wholesale kitchen towels; it is the size and design that varies. The composition remains similar.
Towels can be constructed using different materials with each possessing a particular quality that adds to their significance.
Some of the most common fabrics used can be summarized here.
Cotton which is known for its softness.
Polyester is renowned for its resistance power.
Viscose has extremely high absorption capacities.
Most of the towels these days are a blend of these individual fabrics. The main motive is to get all the qualities cramped into one.
If you ask why using the right fabric is important, then the answer lies in the fact that everything is determined by it. From texture to durability, absorbing qualities to colorfastness, everything depends on the type of fabric used to compose the towels.
Another important factor to consider when it comes to composition is the way the fibers are woven. Towels which have longer loops and soft fibers have a fluffier appeal as opposing to dense fibers which are known for their texture. Most of the cotton towels are soft and airy because of the construction of the fibers. This also makes them light in weight and brilliant at absorbing moisture. Most bath towel manufacturers use soft fibers to compose the towels.
Hence, it can be concluded that the composition of a towel decides its functional qualities. Bath and spa towels wholesale bulk manufacturers have an inventory that showcases different types of towels with various composition methods. These can be purchased by the retailers in bulk. Discounts can be secured upon registration!