Buying Tips for Natural Long Fibrous Wholesale Bath Towels to Extend Your Stock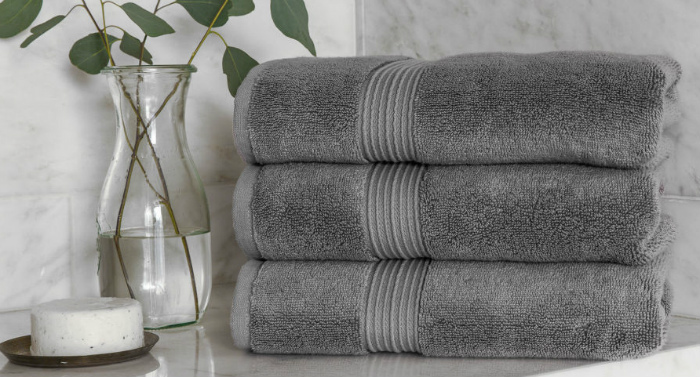 Bath towels are more than just a wiping piece of cloth, thanks to many online manufacturers. In association with the most talented and affluent designers, they have come up with a tempting range that are not just perfect to notch up the aesthetic appeal of a bathroom setup but also take a step towards creating an eco-friendly zone, since they are being created with natural fibers. So as a retailer if you want to stock up on them and impress your customers, here are some varieties that you cannot say no to.
Cotton
Amongst different types of natural fibers, cotton gets the top priority. Besides featuring higher water-absorbent properties, it is highly breathable and durable. The soft and luxuriant long fibrous threads of cotton are popularly classified under different categories like Egyptian, Pima and Turkish, which are specifically treated with trimmed finishes and convenient cuts. However, if you want to buy a large set of wholesale bath towels, you can go to a renowned manufacturer and choose the colorful ones from their myriads of options. While monochrome hued, such as blue, white and black, towels are perfect to go with almost every bathroom interior, the ones in eye-catching patterns and quirky prints of wild or tropics are meant for plush and bold decors.
Bamboo
The best thing about bamboo is that it can be recycled over time and is not required to be treated with any pesticide or chemical agents to allow their growth. As opposed to cotton, bamboo pulls away water and releases it through evaporation, making for a more breathable and durable choice. In addition they come with biodegradable and mildew resistant properties to give a natural and fresh feel to the skin.
So check them out in a wide variety of colors like green and purple and place your order for these eco-friendly cushy stuffs at the online hubs of your trustworthy bath towel manufacturers.
Microfiber
With the invention of microfiber towels, manufacturers have been able to drive out the common beliefs about synthetic materials. Created with the most lightweight, ultra-thin fibers and cutting-edge technologies, they possess better water-wicking quality than any of hthe above. Plus, its high quality polyester ensures that they can dry quicker than cotton and prevent bacteria and fungus to grow. In fact some anti-allergic chemical agents are available near wholesale bath towels suppliers for allergic people. Even these towels are often recommended by dermatologists for allergic and surgery recuperating patients Now as for colors and patterns, these are available in vibrant hues of red, yellow, purple and green with diagonal and vertical stripes and designs to blend well with the bathroom interior.
Recommended for You:
Why become our distributor?

You have the provision to purchase our products at wholesale rates and sell them to retail stores and chains or directly to the end user as an independent entity keeping a handsome margin of profit for yourself.