Buyer's Guide: How to Opt for a Quality Beach Towel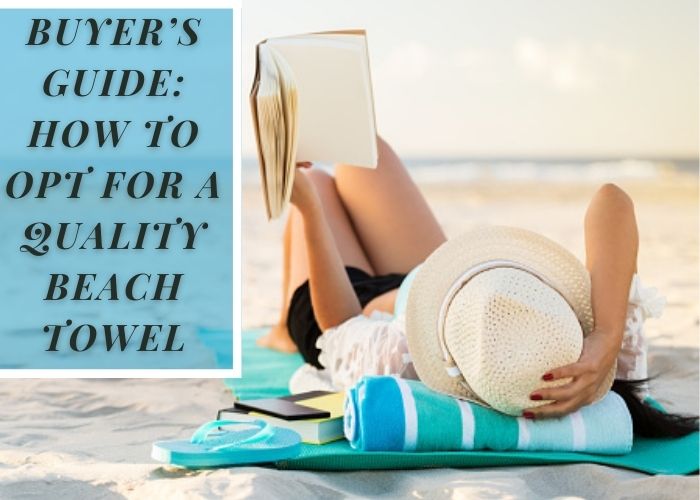 Full Audio Version: Buyer's Guide: How to Opt for a Quality Beach Towel
Whether you simply want to enjoy a plush and oversized towel at home or you are planning a trip to the shore, choosing the right beach towel for your budget and needs starts with understanding the available options. Both in terms of how they are made and what they are made, beach towels vary quite widely. A top-quality beach towel isn't as easy as it sounds. If you don't purchase the right towel, you will have a less than a satisfactory time at the beach. Certain aspects like thickness, size and material can either make a beach towel bad or good.
A leading towel manufacturer in USA displays a wow-worthy inventory of cute round beach towels wholesale!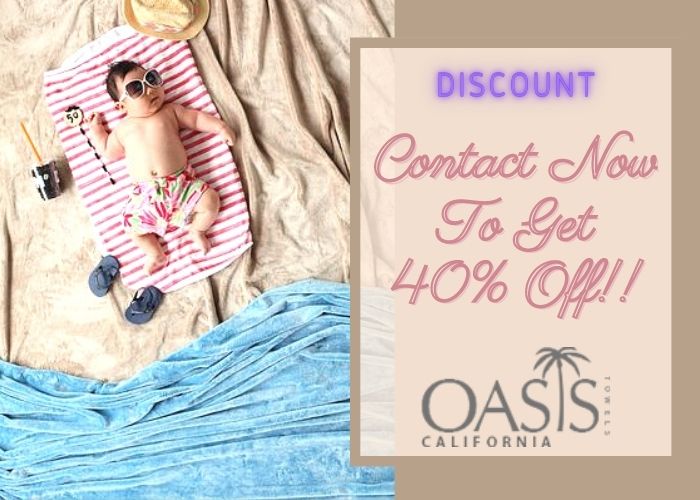 If you want to get hold of a quality beach towel this summer then make sure you look for these things when buying one.
Ensure it's not too thick
A thick towel doesn't mean a more comfortable towel. On the contrary, a thick towel can make your day at the beach more of a punishment rather than enjoyment. A thick towel, for example is a bulky towel. It takes up a lot of space in your rug even when its folded. This might mean that in order to fit everything else you need, you have to carry more bags. Thick towels also become awfully heavy when wet and shaking the sand out of heavy towels is some job!
See to it that it's water-absorbent
People mostly carry and use beach towels to dry off and lay in the sun. So, if you find your beach towel not drying quickly, you will find yourself sitting on a sandy, dry and uncomfortable mess. Shaking all that sand out of the towel will be hard once it's time to head back home. This is the reason why you need a good water-absorbent beach towel. This kind of towels soak up moisture and dry up way faster. Remember, instead of laying your hands on the first cheap towel you find, look for towels made of water-absorbent materials like cotton or terrycloth. If you are business owner reading this blog and thinking from where to get hold of adorable, comfortable baby towels wholesale then hurry and contact an established towel manufacturer today!
Go for the right size
Towels can be way too small or way too big. Make sure you go for a towel that's at least as long as you are tall. It should be about 60 inches by 28 inches. For most beachgoers, this is a good towel size.
Check whether it's comfortable
As you will be laying on this towel or will be wrapped in it for hours, it has to make you feel comfortable. Though the cheap beach towels may look nice, their rough fabric can be painful and itchy. Ensure to look for something a bit higher in quality. Again, when it's about comfort, the cotton beach towels are some of the most comfortable towels out there.
Choose the right color
Now you might think why choosing the right towel color is important, Actually, it is! The darker towels absorb more heat. So, you may want to avoid colors like black and grey, if you don't want to feel like you are getting cooked! As you will be spending a lot of time with your towel outdoors, you should go for light colors like yellow that can easily be with you for hours without being the reason of your 'headache later'.
Should be affordable not cheap
Though a cheap beach towel might seem to be perfect because of its low cost, but it's always better to spend an extra bit of money and make sure that your towel lasts. Anything less than $10, i.e the thin beach towels won't last more than a few beach trips without starting to fade and wear. You will have to buy a bunch to get you through the summer, if you go for the cheap ones. So, if you want to save money in the long run then go for a slightly more expensive towel.
Thus, it can be said that going for the quality beach towels needs you to be a lot more involved than just going to the store and buying the first towel you see. You will end up with a towel that's not comfortable and that won't last if you don't take things like price, material, size etc. into account!
As a retailer looking to add gorgeous and high-quality bath towels to your towel collection, make sure to reach out to a popular towels manufacturer now! The collection presented by such a bath towel supplier is truly a visual treat!