5 Types of Fabric Used for Constructing Bath Towels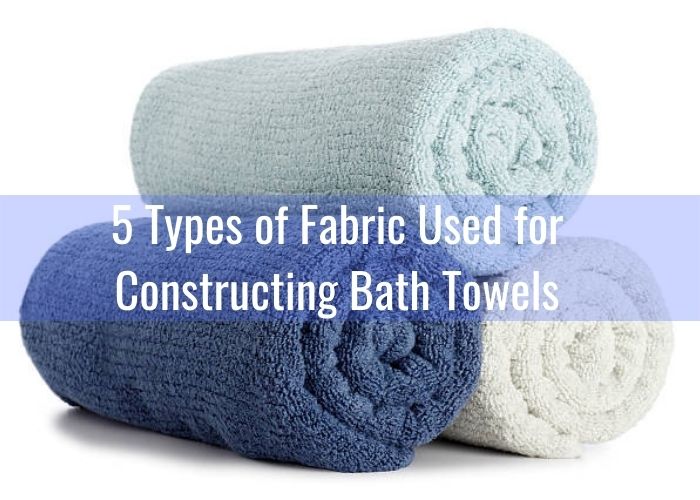 Full Audio Version: 5 Types of Fabric Used for Constructing Bath Towels
Towels – the most important household item, yet the most neglected of all. Have you ever put thought before buying a towel, guess not! This is because you have taken it for granted. But there are so many factors that come into play here. The softness of the towels, their touch, their finish, their appeal and the list is long- but who cares right?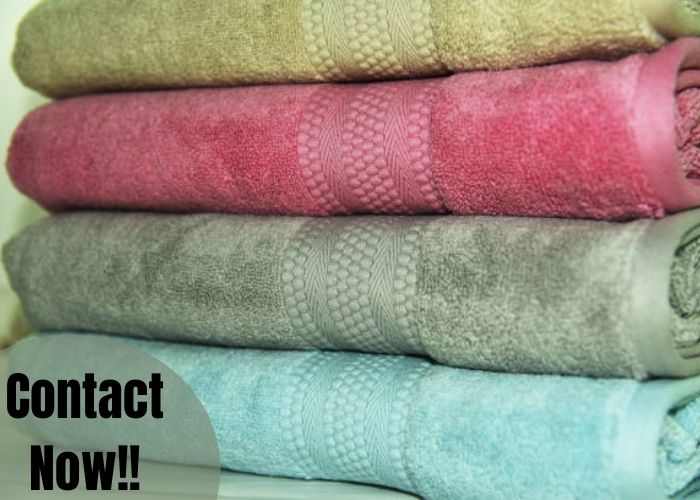 You should care! Bath towels in specific are extremely important as they dry you after a nice shower. Still, you ignore them? Would you like a long coarse fabric running across your body? No?! Then better pay attention to that towel in your bathroom.
But confused how to pick the right one? Well, here is a list of types of bath towels available. It is actually the difference in the fabric used, but they are still different.
To know what they are, keep scrolling down.
Organic Cotton Bath Towels
Organic cotton bath towels are usually constructed using cotton that has not been contaminated with pesticides or fertilizers. The cotton is grown in the smallest possible carbon footprint. They are grown using eco-friendly methods that do not harm the environment in any way at all. They are extremely soft and are durable. Also, the use of different colors other than white gives them a fine finish.
Bamboo Bath Towels
Similar to the organic cotton towels, bamboo bath towels are also crafted by using 100% bamboo. However, most wholesale bath towels manufacturers use a blend of cotton and bamboo to give you one of the best and quality towels in the industry. Infused with vibrant shades bamboo towels surely look very appealing, however, their popularity has much to do with the number of qualities they offer. From being lush to being color-fast, supple to absorbent, bamboo towels offer everything required. Also, they are anti-bacterial owing to their growth in a pest-free environment.
Turkish Cotton Bath Towels
Constructed with extra-long cotton fibers, Turkish towels have a long history (their inception can be traced back to the Ottoman Empire) that proves that it is indeed the best of the lot. Soft, fluffy and durable, they can endure a lot of wear and tear, which gives them a long life span. They are also absorbent and are ideal for soaking moisture. Though much of their ancient luxury is maintained, the embellishments have now been replaced with cool motifs that add to their overall design.
Egyptian Cotton Bath Towels
Another variation of the cotton towel comes from the land of the Pharaohs. High in quality and extremely durable, like their Turkish counterpart, Egyptian bath towels have their part in history. The fibers used for this particular bath towel is long. One of the most redeeming qualities of the Egyptian towels is that they are extremely absorbent, the most in the list displayed here. Their exquisiteness combined with pretty colors makes them a popular choice among the masses.
Microfiber Bath Towels
Though they are comparatively new in the market, microfiber towels have gained much attention in the last few decades. They are tailored using a blend of fabrics that include polyester and polyamide in an 80 to 20 ratio. They are good at wicking moisture along with qualities like grabbing dust, dirt, and oil very easily. These bath towels come in a variety of shades as well that range from subtle hues to vibrant tones.
Thus, pick a bath towel that fits your requirements well. Your bath towel plays an important role in your daily life; hence, it should be picked very cautiously. Wholesale bath towels can be purchased by the retailers at a discounted price from manufacturers who specialize in crafting towels. The vast inventory includes a plethora of towels of different types, which will definitely spoil you for a choice.