5 Reasons Why Turkish Towels Are The Toast Of The Town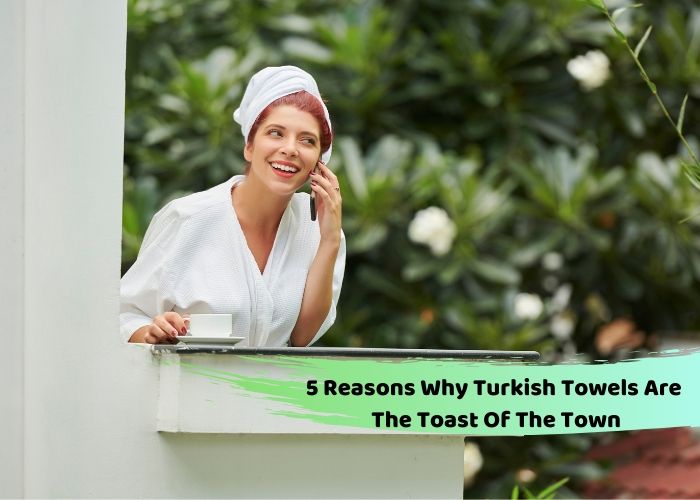 Turkish towels are popular around the world because they are made from the softest cotton imaginable and are usable at different locations like yoga, gym or travels. The most common Turkish towel is a peshtemal which originated nearly 600 years from Turkey. Due to the recent popularity of Turkish towels around the world, beach and travel towels are commonly referred to as a peshtemal. Preferred for travelling because of their comparatively higher lightweight and faster drying qualities, there are plenty of options available in the market today in the form of many different colors and styles that make them a trendy and fashionable accessory.
Here are FIVE REASONS WHY Turkish towels are the recent toast of the town.
Perfect Balance
Turkish towels are considered the perfect balance between absorbency and softness, they are thinner, softer, and provide a luxurious feel to the user. Turkish towels are the answer for the usual dilemma facing towel buyers because most of the towels available in the market are either extra absorbent or not absorbent at all. Both these sets of towels have problems have problems of their own which is not the case with Turkish towels because it serves as the perfect balance being extremely moisture-wicking yet quick to dry. Turkish towels dry much faster than any other alternative available for sale on the market significantly cutting down the laundry time for the users.
Versatility
Turkish towels are way more durable and softer that regular cotton towels and have been recognized as an amazingly versatile product suitable for a number or purposes along with being used as blankets and for bed ware. They are a great companion for travels on the beach since they are big enough for two people.
Softer and Fluffier
Perhaps the defining characteristic of these towels made by Turkish towel manufacturers is that they are softer than regular cotton towels and it is interesting to note that they get even more softer and fluffier the more they are washed. The more they are used, the softer and comfortable they get, which is direct contrast to most towels available in the market.
Ultimate Bath Towel
Turkish towels have great versatility but bath towel manufacturers will vouch for the fact that they are mostly demand for use as bath towels because they are softer and fluffier than any alternative in the market. It's also because Turkish towels were originally meant to be used as bath towels in Turkish hammams six centuries ago. Further, the length of these towels is ideal for wrapping yourself. They are considered the ultimate bath towel because they are high the thickness of an average bath towel.
Luxurious
Along with being versatile and practical, these towels score very highly on the style quotient too. That has perhaps been the reason for their massive popularity across the world. The woven patterns or clean stripes make its designs minimalist yet refined.